Our collections
Our LGBTQ+ library collections include films and books that celebrates the art, experience and culture of the lesbian, gay, bisexual and transgender population.
LGBTQ+ fiction for younger readers
The LGBTQ+ picture book collection celebrates the many forms of family and the children thriving in them.
Four little girls meet under an apple tree and form a bond that grows as they share secrets, dreams, worries and schemes. This illustrated tale charts the girls' lives through ups and downs and laughter and tears. Find out how their friendship flourishes as the years pass by and the girls become women.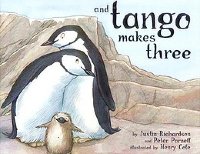 And Tango makes three by Justin Richardson
Based on a true story, this charming and heart-warming tale proves that all you need to make a family is love.
---
Grandad's camper by Harry Woodgate
Grandad's camper van is hidden away in the garage - now Gramps isn't around any more, the adventures they shared travelling in it just wouldn't be the same. As she listens to his wonderful stories, Grandad's granddaughter has an idea to cheer him up.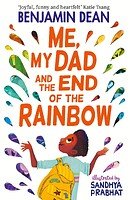 Me, my dad and the end of the rainbow by Benjamin Dean
Things aren't going great for Archie Albright. His dad's acting weird, his mum too, and he all he wants is for everything to go back to normal, to three months before when his parents were happy and still lived together. When Archie sees a colourful, crumpled flyer fall out of Dad's pocket, he thinks he may have found the answer.
---
The dreamsnatcher by Abi Elphinstone
12-year-old Molly Pecksniff wakes one night in the middle of the forest, lured there by a recurring nightmare - the one with the drums and the rattles and the masks. The Dreamsnatcher is waiting. He has already taken her dreams and now he wants her life. Because Moll is more important than she knows.
The boy in the dress by David Walliams
Dennis lives in a boring house in a boring street in a boring town. But he's about to find out that when you open your mind, life becomes anything but boring.
Can't find a book that you really think should be included in any of the collections above? Tell us about it via our Library stock suggestion form.
---
LGBTQ+ eBooks, eAudiobooks and eMagazines
We've got a wide selection of LGBTQ+ eBooks that you can borrow immediately through the Libby app as well as a special selection of LGBTQI+ eAudio books through the BorrowBox app.
Try one of our LGBTQ+ interest magazines available through PressReader.
You can visit our eBooks, eAudiobooks and eMagazines page for more information about accessing our online products.
---
LGBTQ+ fiction books for young adults
The LGBTQ+ collection for young adults includes some of the best writers of young adult fiction. This list includes authors such as Meg Rosoff, David Levithan, Julie Anne Peters and many more voices waiting to be discovered.
Heartstopper series by Alice Oseman
Charlie and Nick are at the same school, but they've never met - until one day when they're made to sit together. They quickly become friends, and soon Charlie is falling hard for Nick, even though he doesn't think he has a chance. But love works in surprising ways, and Nick is more interested in Charlie than either of them realised.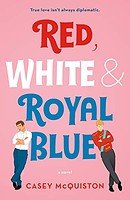 Red, white and royal blue by Casey McQuiston
Alex Claremont-Diaz is handsome, charismatic, a genius - pure millennial-marketing gold for the White House ever since his mother first became President of the United States. There's only one problem. When the tabloids get hold of a photo involving an altercation between Alex and Prince Henry, U.S./British relations take a turn for the worse.
---
Summers at Havenfall's famous Inn are Maddie Marrow's only solace from her dysfunctional existence. But the Inn is much more than a hotel, and life in Havenfall isn't without its secrets. Beneath the beautiful, sprawling manor in Colorado lie hidden gateways to other worlds, some long-sealed by ancient magic. When a body is found on the grounds, the volatile peace brokered between these worlds is irrevocably compromised.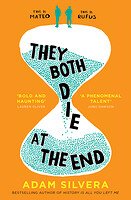 They both die at the end by Adam Silvera
When Mateo receives the dreaded call from Death-Cast, informing him that today will be his last, he doesn't know where to begin. Quiet and shy, Mateo is devastated at the thought of leaving behind his hospitalised father, and his best friend and her baby girl. But he knows that he has to make the most of this day, it's his last chance to get out there and make an impression. Rufus is busy beating up his ex-girlfriend's new boyfriend when he gets the call. Having lost his entire family, Rufus is no stranger to Death-Cast. Not that it makes it any easier. With bridges to mend, the police searching for him and the angry new boyfriend on his tail, it's time to run.
---
Clap when you land by Elizabeth Acevedo
Camino Rios lives for the summers when her father visits her in the Dominican Republic. But this time, on the day when his plane is supposed to land, Camino arrives at the airport to see crowds of crying people. In New York City, Yahaira Rios is called to the principal's office, where her mother is waiting to tell her that her father, her hero, has died in a plane crash. Separated by distance - and Papi's secrets - the two girls are forced to face a new reality in which their father is dead and their lives are forever altered.
Today will change Adam Thorn's life. Between his religious family, unpleasant boss and his ex-boyfriend, the bindings of his world are coming undone. And way across town, a ghost has risen from the lake. Is there time for Adam to find his release?
---
LGBTQ+ non-fiction books for young adults
The Reading Agency offers the Reading well for Teens book collection. A list of expert endorsed books about mental health, providing 13 to 18 year olds with advice and information about issues like anxiety, stress and OCD, and difficult experiences like bullying and exams. You can search our Libraries online catalogue to borrow the books from your local library.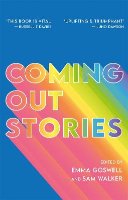 Coming out stories: personal experiences of coming out from across the LGBTQ+ spectrum by Emma Goswell, Sam Walker, Tim Sigsworth MBE
An empowering, witty and uplifting collection of coming out stories and advice from LGBTQ+ people from around the world, based on the hugely successful podcast Coming Out Stories.
---
This book is gay by Juno Dawson
Former PSHCE teacher and acclaimed Young Adult author Juno Dawson gives an uncensored look at sexual orientation and gender identity. Including testimonials from people across the gender and sexual spectrums, this frank, funny, fully inclusive book explores everything anyone who ever dared to wonder wants to know - from sex to politics, how to pull, stereotypes, how to come-out and more.
Queer Up: An Uplifting Guide to LGBTQ+ Love, Life and Mental Health by Alexis Caught
In this empowering and uplifting book, award-winning podcaster Alexis Caught sets out to help queer and curious teenagers explore their LGBTQ+ identity and understanding. Alongside the author's personal experiences are first-hand stories from notable LGBTQ+ figures, providing a inclusive account of what it means to grow up queer. With chapters on questioning, coming out, friends and family, love, sex, shame, pride and allyship, this is insightful, thoughtful and reassuring book is essential reading for any questioning teen and their allies looking to support them.
---
LGBTQ+ and classic fiction
We have a wide selection of new and classic fiction including science fiction, comedy and erotica.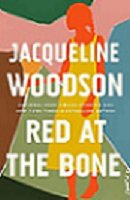 Red at the bone by Jaqueline Woodson
Brooklyn, 2001. It is the evening of 16-year-old Melody's coming of age ceremony in her grandparents' brownstone. Watched lovingly by her relatives and friends, making her entrance to the music of Prince, she wears a special custom-made dress - the very same dress that was sewn for a different wearer, Melody's mother, for a celebration that ultimately never took place.
---
The seven husbands of Evelyn Hugo: a novel by Taylor Jenkins Reid
Aging and reclusive Hollywood movie icon Evelyn Hugo is finally ready to tell the truth about her glamorous and scandalous life. But when she chooses unknown magazine reporter Monique Grant for the job, no one is more astounded than Monique herself.
Wallace is a biochemistry grad student at a lakeside Midwestern university used to keeping a wary distance even from those closest to him. His class is the first in more than three decades to include a black student, something Wallace has not been allowed to forget. But, over the course of one weekend at the end of summer, a series of confrontations with colleagues and an unexpected shift in his relationship with a friend, Miller, force him to grapple with intimacy, desire, the trauma of the past and the question of the future.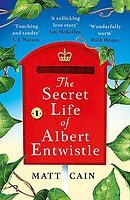 The secret life of Albert Entwistle by Matt Cain
Albert Entwistle was a postman. It was one of the few things everyone knew about him. And it was one of the few things he was comfortable with people knowing. 64-year-old Albert Entwistle has been a postie in a quiet town in Northern England for all his life, living alone since the death of his mam 18 years ago. He keeps himself to himself. He always has. But he's just learned he'll be forced to retire at his next birthday.
---
Born under different stars, Protestant Mungo and Catholic James live in a hyper-masculine world. They are caught between two of Glasgow's housing estates where young working-class men divide themselves along sectarian lines, and fight territorial battles for the sake of reputation. They should be sworn enemies if they're to be seen as men at all, and yet they become best friends as they find a sanctuary in the doocot that James has built for his prize racing pigeons.
This is a novel all about art's versatility. Borrowing from painting's fresco technique to make a literary double-take, it's a fast-moving genre-bending conversation between forms, times, truths, and fictions. There's a renaissance artist of the 1460s. There's the child of a child of the 1960s. Two tales of love and injustice twist into a singular yarn where time gets timeless, structural gets playful, knowing gets mysterious, fictional gets real - and all life's givens get given a second chance.
---
LGBTQ+ non fiction and guides
The LGBTQ+ non fiction and guides collection includes guides on parenting for LGBT couples, civil partnerships, law and many titles which explore LGBT culture and history: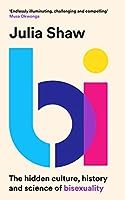 Bi: the hidden culture, history, and science of bisexuality by Julia Shaw
Significant strides have been made in recent years in the movement for LGBTQ+ rights, visibility and empowerment, but the conversation is far from over. After years of feeling the crushing dearth of information on bisexuality, psychological scientist and bestselling author Dr Julia Shaw dug deep and found a colourful and fascinating world that she is bringing out of the shadows. It is a personal journey that starts with her own openly bisexual identity, and celebrates the resilience and beautiful diversity of the bi community.
---
Gay bar: why we went out by Jeremy Atherton Lin
'Gay Bar' is a sparkling, richly individual history of the gay bars of London, San Francisco and Los Angeles, focusing on the post-AIDs crisis years of the 1990s to the present day. It is also the story of Jeremy Atherton Lin's own experiences as a gay man, and the lifelong romance that began one restless night in Soho. In prose both playful and challenging, he immerses his reader in the unique experience of a life lived in and out of these spaces.
Pride and joy : a guide for lesbian, gay, bisexual and trans parents by Sarah Hagger-Holt
Pride and Joy is a practical, positive guide for lesbian, gay, bi and trans parents. It draws on experiences and advice from a diverse range of LGBT parents and their children.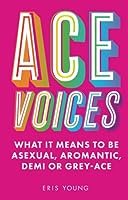 Ace voices: what it means to be asexual, aromantic, demi or grey-ace by Eris Young
A richly woven tapestry of ace stories, exploring what it means to be asexual. Including interviews with people across the ace spectrum, this love letter to the ace community offers support, advice and inspiration to help show you are not alone.
---
The transgender issue : an argument for justice by Shon Faye
Trans people in Britain today have become a culture war 'issue'. Despite making up less than one percent of the country's population, they are the subjects of a toxic and increasingly polarized 'debate' which generates reliable controversy for newspapers and talk shows. This media frenzy conceals a simple fact: that we are having the wrong conversation, a conversation in which trans people themselves are reduced to a talking point and denied a meaningful voice. In this powerful book, Shon Faye reclaims the idea of the 'transgender issue' to uncover the reality of what it means to be trans in a transphobic society.
Before we were trans : a new history of gender by Kit Heyam
Before We Were Trans is a new and different story of gender, that seeks not to be comprehensive or definitive, but - by blending culture, feminism and politics - to widen the scope of what we think of as trans history by telling the stories of people across the globe whose experience of gender has been transgressive, or not characterised by stability or binary categories.
---
LGBTQ+ memoirs
The Memoirs collection includes newly published memoirs as well as historical biographies:
Mama's boy: a memoir by Dustin Lan Black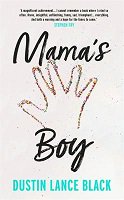 Raised in a military, Mormon household outside San Antonio, Texas, Dustin Lance Black always found inspiration in his plucky, determined mother. Having contracted polio as a small girl, she endured leg braces and iron lungs, and was repeatedly told that she could never have children or live a normal life. Defying expectations, she raised Black and his two brothers, built a career, escaped two abusive husbands, and eventually moved the family to a new life in Northern California. While Black struggled to come to terms with his sexuality - something antithetical to his mother's religious views - she remained his source of strength and his guiding light. Later, she would stand by his side when he helped bring the historic gay marriage case to the U.S. Supreme Court.
---

Diary of a drag queen by Crystal Rasmussen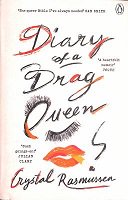 Northern, working-class and shagging men three times her age, Crystal writes candidly about her search for 'the one'; sleeping with an editor in an attempt to become a world famous journalist; getting hired and fired by a well-known fashion magazine; being torn between losing weight and gorging on KFC; and her need for constant sexual satisfaction (and where that takes her). Charting her day-to-day adventures over the course of a year, we encounter tucks, twists and sucks, heinous overspending and endless nights spent sprinting from problem to problem in a full face of makeup.
---
A dutiful boy: a memoir of secrets, lies and family love by Mohsin Zaidi
Mohsin grew up in a deprived pocket of east London; his family was close-knit but very religiously conservative. From a young age Mohsin felt different but in a home where being gay was inconceivable he also felt very alone. Outside of home Mohsin went to a failing inner city school where gang violence was a fact of life. As he grew up life didn't seem to offer teenage Mohsin any choices: he was disenfranchised as a poor, brown boy, and he was isolated from his family as a closet gay Muslim.
Love from the pink palace by Jill Nalder
When Jill Nalder arrived at drama school in London in the early 1980s, she was ready for her life to begin. With her band of best friends - of which many were young, talented gay men with big dreams of their own - she grabbed London by the horns: partying with drag queens at the Royal Vauxhall Tavern, hosting cabarets at her glamorous flat, flitting across town to any jobs could get. But soon rumours were spreading from America about a frightening illness being dubbed the 'gay flu', and Jill and her friends - spirited Juan Pablo, Jae with his beautiful voice, upbeat Dursley, and many others - now found their formerly carefree existence under threat.
This Much is True by Miriam Margolyes
Award-winning actor, creator of a myriad of memorable characters from Lady Whiteadder to Professor Sprout, Miriam Margolyes is a national treasure. Now, at last, at the age of 80, she has finally decided to tell her extraordinary life story. And it's far richer and stranger than any part she's played. Find out how being conceived in an air-raid gave her curly hair; what pranks led to her being known as the naughtiest girl Oxford High School ever had; how she ended up posing nude for Augustus John aged 17, being sent to Coventry by Monty Python and the Goodies and swearing on University Challenge. This book is packed with unforgettable stories from why Bob Monkhouse was the best (male) kiss she's ever had to being told off by the Queen.
LGBT History in Surrey
Find out about Surrey's LGBT heritage by Exploring Surrey's Past or pay a visit to the Surrey History Centre.
Support, information and advice for the lesbian, gay, bisexual and transgender population