There are so many wonderful places to visit across Surrey's countryside during all seasons. We hope to provide inspiration of where you can go for seasonal colour and a variety of habitats, although if you visit the same place in a different season, you'll find new views and experiences.
Page contents
---
Spring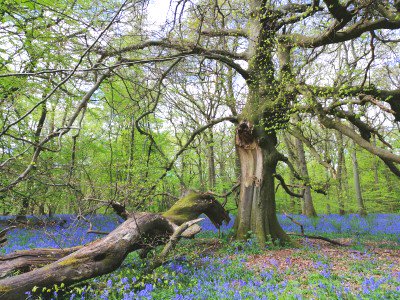 From March, Surrey is awash with colour as the spring flowers including bluebells burst into bloom. There are many woodlands to visit for this annual treat, take a look at the National Trust's list of best bluebell sites across Surrey.
Here are a few places to visit on our Countryside Estate for the best natural bluebell displays:
If immersing yourself in nature and wildlife-watching is what you are after then visiting your local common and sitting quietly will bring you many rewards. Early risers can experience the dawn chorus any time from late April to early May as the sun rises.
And as the sun sets on heathland sites in late spring, listen for wonderful ground nesting bird sounds, such as the nightjar and the rare Dartford warbler calling before nesting for the night. Visit these vast areas of heathland:
---
Summer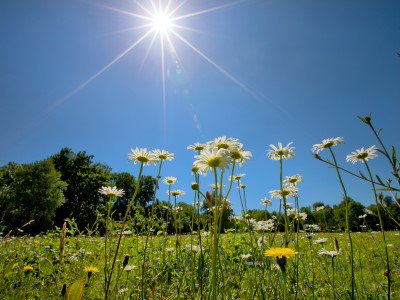 Wildflower meadows on chalk grassland provide natural summer colour, with plenty of wildlife to spot including many rare butterfly species. Everywhere the trees are in full bloom, hopefully the sun is shining and the days are long. Summer is a great time of year to get the family outdoors for a picnic or some time spent enjoying the natural environment.
You will find late summer colour on areas of heathland with their annual display of purple heather, see above for some ideas of heathland sites or visit the Thames Basin Heaths Partnership webpages to discover more.
Sites on our Countryside Estate that you can visit for summer fun include:
---
Autumn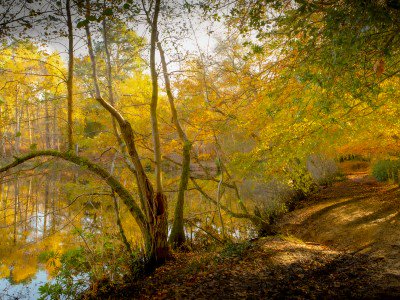 Autumn brings a splash of rich colour to Surrey, particularly as we are the most wooded county in England. Head up to a viewpoint for the best place to see a variety of orange, yellow and brown colours or simply wander through the woodland and be at one with nature.
Why not try forest bathing, this Japanese practice is a process of relaxation; known in Japan as 'shinrin yoku'. The simple method of being calm and quiet amongst the trees, observing nature around you whilst breathing deeply can help both adults and children de-stress and boost health and wellbeing in a natural way. Forest bathing opportunities regularly take place across our countryside estate, visit our What's on page for further details.
Sites on our Countryside Estate to visit for the best autumn colour include:
Some of our countryside sites offer on-site catering, where you can get a warming refreshment after your walk. Here is a list of our sites where you will find catering;
---
Winter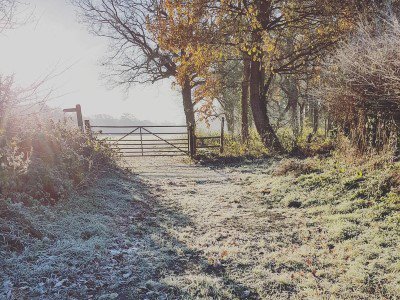 During the cold, dark days of winter it's easy to forget to enjoy the crisp, cold frosty mornings or snowy scenes. An early morning walk or cycle ride in Surrey's countryside is great for health and wellbeing. Visit a hilly site in the Surrey Hills National Landscape to get away from it all. Winter also provides the ideal backdrop for photography enthusiasts to capture a snowy scene or frosted spider's web!
There's always wildlife to spot, even on the coldest days, in the countryside around rivers. There are many river walks to enjoy along Surrey's waterways or visit the Basingstoke Canal for a whole range of activities, including their ever popular Santa cruises on the 12 seat trip boat Rosebud.
You can also wrap up warm and head to a high spot at one of our countryside sites: