Quick guide and location map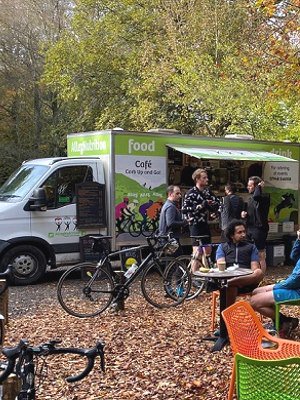 An unspoilt area of mixed woodland and grassland that has something special to offer all year round. Please always follow the Countryside Code.
Quick guide
Address and references: Staple Lane, East Clandon, Guildford GU5 9TD
OS map reference: TQ069491
What3Words: loans.nets.cycles
Type of site: Local Nature Reserve
Accessibility: flat but unsurfaced paths.
Facilities: mobile café Allez Nutrition, picnic benches, free car park, no toilets onsite.
Nature to discover: birds, butterflies and dragonflies.
Dogs: please keep your dog under control.
Size: 43.87 hectares (108 acres).
---
Location map
On the map below, use the plus symbol to zoom in to see the locations of the site's paths and car parks and the minus symbol to zoom out to view where the site is situated in Surrey, and to see other countryside sites nearby. The home symbol resets the map to the default setting.
The main part of the Shere Woodland site is split into two by Combe Lane. The access for the West Hanger car park is situated off Staple Lane, East Clandon, GU5 9TD. The third part of the site is the Netley Plantation. There are footpaths running throughout the site and connecting the three areas.
Site details
Description
Shere Woodlands, including West Hanger, Combe Bottom and Netley Plantation, are on the scarp slope of the North Downs, with outstanding views across the Weald to the south coast. The woodlands suffered badly in the 1987 storms, when many 250 year old beech trees fell. Today we see the benefit to biodiversity in the fallen trunks.
This area once formed part of the Bray Estate of Shere who used it to produce timber for their use and for Gomshall Tannery. Cattle were also grazed on the land.
Please take care of our countryside and open spaces by following the Countryside Code.
---
What you can do here
The North Downs Way national trail runs through the area
Varied walking and cycling trails
Popular cycle routes up into the Surrey Hills
Areas of open space as well as paths through the woodland
Dog walking - under effective control
Family adventure and picnics.
Self-guided walks
There is a trail with signposts to guide you from the West Hanger car park, which is currently being upgraded and re-signposted. Follow the colour coded routes on the information board in the car park and the signposts along the way.
---
What you can see here and when
Beautiful Surrey Hills views across the Tillingbourne Valley and beyond to the Greensand Ridge.
Spring-time displays of bluebells and the sound of birdsong.
Summer grasslands with wildflowers, butterflies and dragonflies.
Autumn's spectacular colour of beech trees.
Winter icicles on the trees and frosty scenery.
Nature to discover: lots of species of birds and some mammals can be spotted here through the year. Browse the Surrey Wildlife Trust Wildlife Explorer to find out more about the wildlife that can be seen in Surrey.
---
Accessibility
The North Downs Way trail crosses West Hanger car park in both directions and is fairly flat but unsurfaced
There are picnic benches in the car park where the coffee van is situated
The nearest easy access route is at Francis Corner, Combe Lane, Shere. Car park address and references:

Address: Combe Lane car park. Combe Lane, Leatherhead KT24 6ES
OS map reference: TQ077496
What3Words: assure.spill.plots
Site management, contact and designations
Site management
We own and manage Shere Woodlands, including public access, general site management and litter bins, car park and visitor services including walking trails with signposts to guide you along the way.
---
Contact
Send us any photos you take that you're happy to share on social media, tag @ExploreSurreyUK
If you need to contact us about any issues at Shere Woodlands, please use one of the options below:
---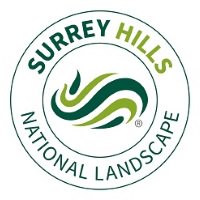 Environmental designations of Shere Woodlands and what they mean
Surrey Hills National Landscape, an Area of Outstanding Natural Beauty (AONB) covers a quarter of the county of Surrey. The Surrey Hills AONB was created in 1958 for conservation due to its significant landscape value and enjoys levels of protection from development. Find out more about the Surrey Hills.
Ancient woodlands are areas of persistent undisturbed woodland that have survived since 1600 in England, they are home to many species of plants, fungi and insects so of great benefit to biodiversity.
Local Nature Reserve (LNR) are special areas designated by Natural England as being a natural resource contributing to biodiversity. Local Nature Reserves must be looked after by the local authority in whose area they are located.
Site of Special Scientific Interest (SSSI) is a formal designation of conservation. Sites must be kept in a healthy state to protect their special habitats and features.