Getting outside is proven to be great for our physical and mental health and wellbeing.
We know that children and young people love the opportunity for an outdoor adventure and connecting with nature but often want to experience more than just a walk.
Keep an eye on our news pages or sign up to receive our Explore Surrey newsletter to keep you up to date with our plans to improve access for all on Surrey's Countryside Estate. Here are some ideas for family adventures across Surrey's countryside:
Natural play
All of our playtrails are made of locally sourced timber and suitable for all ages, the trails are a mix of balance beams and towers of logs, so let your imagination run wild! Please note that logs can be slippery when wet, so take care and help little ones to walk along them.
Newlands Corner new natural playtrail is open for everyone to enjoy and is proving very popular, using Albury Estate timber taken from this site. Picnic benches, toilet block and refreshment servery are all located close to the playtrail. The Discovery Centre has eye-catching educational graphic displays and a window on to the Wildlife Garden which is teeming with nature.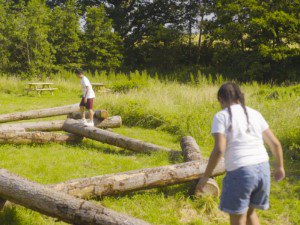 Chinthurst Hill has a natural play area in the flat meadow next to the car park. The site also has a number of picnic benches around the play space, so once you have worked up an appetite you can relax and enjoy a picnic.
Norbury Park also has a natural play area made of locally sourced timber with picnic benches on the meadow by the River Mole, accessed from the Young Street carpark.
We are planning more natural play sites. Come back soon for news of when and where these are being installed!
Signposted trails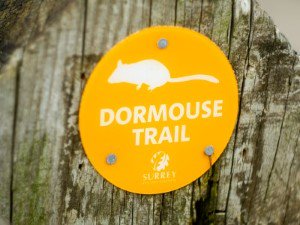 We are gradually reviewing and improving all of our signposted trails and information boards at our sites to make them easier to follow. When you arrive at a site look for the information boards in the car park areas or entry points, these will show you any signposted trails for the site as well as other points of interest and information.
There are also some easy access routes at various sites that are more suited to younger children or those with accessibility needs such as the Dormouse Trail at Newlands Corner. You may also like to explore other Easy Access routes in Surrey.
Facilities on site
Many of our sites have seats and picnic benches around the site or in picnic areas around the car parks. Details of these are on the visitor information pages for each site.
Toilets are available at Newlands Corner (at the Albury Downs car park behind the café) and Ockham Common (in Bolder Mere car park next to Ockham Bites café). There are also accessible toilets at these two locations.
Events and activities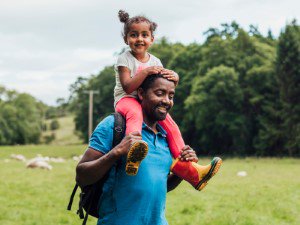 We host a range of events and activities on our sites run by external providers, many of which are suitable for families and children.
Find out more on our What's on page.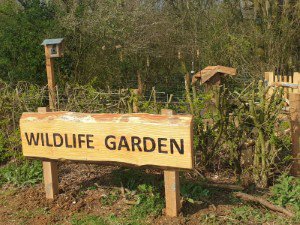 Respect, Protect, Enjoy
As you enjoy your time on our sites please lead by example with children and young people in the countryside and help them understand the Countryside Code and why it is important to respect everyone, protect the environment and enjoy the outdoors.