Quick guide and location map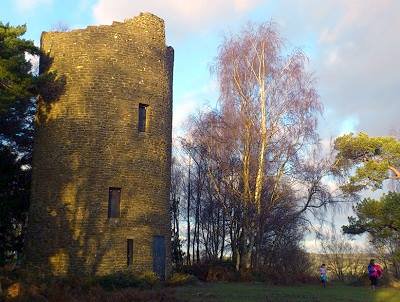 Enjoy stunning Surrey Hills views from the hilltop of this Local Nature Reserve that is situated to the south of Guildford, between Shalford and Wonersh. Please always follow the Countryside Code.
Quick guide
Address and references: Kings Road, Wonersh Common, Guildford GU5 0PR
OS map reference: TQ014458
What3Words: comet.shapes.select
Type of site: hillside Local Nature Reserve.
Accessibility: accessible path at trail base in car park and picnic bench area. Trail to hilltop not suitable for wheelchairs or buggies.
Facilities: woodland adventure play trail, picnic benches, no refreshments or toilets onsite.
Nature to discover: birds, butterflies, bluebells and autumn colour.
Dogs: please keep your dog under control.
Size: 17.2 hectare, (42.5 acres).
---
Location map
On the map below, use the plus symbol to zoom in to see the locations of the site's paths and car parks and the minus symbol to zoom out to view where the site is situated in Surrey, and to see other countryside sites nearby. The home symbol resets the map to the default setting.
The Chinthurst Hill site is split into two with the car park, natural play trail and picnic benches at Kings Road, Wonersh Common, Guildford GU5 0PR, to the north west of the hill. There are steep unmade footpaths and tracks around the hill site.
Site details
Description
This beautiful Local Nature Reserve is located on a hillside in the Surrey Hills National Landscape, an Area of Outstanding Natural Beauty (AONB). Walk up the winding woodland path for impressive views at the top of the hill, where you will find an attractive stone folly (on the Surrey Hills website) (not open) and large open spaces to enjoy. The woodland path can be steep and uneven in places.
Please take care of our countryside and open spaces, particularly areas of heathland where fire risk is high and follow the Countryside Code.
---
What can you do here
Large open space at hilltop to explore and picnic.
Winding woodland trail to hilltop to test your fitness!
Family adventure play trail. The natural play trail on the meadows, at the base of Chinthurst Hill, is suitable for all ages and it is constructed from sustainably-sourced timber from the local Albury Estate. There are plenty of picnic benches dotted around the play trail to the side of the large car park.
Picnic benches on grass to side of large car park.
Cycling and horse riding on bridleway paths (access to Downs Link route).
Self-guided walks
There are two self-guided trails with signposts that visit the hilltop. There is a one mile Bluebell trail and a shorter, steeper half mile Tower trail. Follow the colour coded routes on the information board and the signposts along the way.
The Downs Link route, for walkers, cyclists and horse riders, starts just below St Martha's Church, Chilworth and goes around the base of Chinthurst Hill.
---
What you can see here and when
Impressive views at the hilltop all year round.
Spring bluebells
Autumn colour
Historic stone folly at hilltop
Nature to discover: a large number of different species of birds and also some mammals recorded throughout the year. Butterflies in spring and summer, including the ringlet and small heath. Visit Surrey Wildlife Trust website for more information about what you can see at Chinthurst Hill.
---
Car park location
Large car park off B2128 Kings Road, Shalford.
Site management, contact and designations
Site management
We own and manage Chinthurst Hill, including site management and litter bins, car park and visitor services such as the play trail.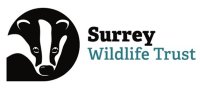 You will find information about how this site is managed for conservation and the wildlife to look out for at Surrey Wildlife Trust website.
---
Contact
Send us any photos you take that you're happy to share on social media, tag @ExploreSurreyUK
If you need to contact us about any issues at the Chinthurst Hill site, please use one of the options below:
---
Environmental designations and what they mean
Surrey Hills National Landscape, an Area of Outstanding Natural Beauty (AONB) covers a quarter of the county of Surrey. The Surrey Hills AONB was created in 1958 for conservation due to its significant landscape value and enjoys levels of protection from development. Find out more about the Surrey Hills.
Local Nature Reserve (LNR) are special areas designated by Natural England as being a natural resource contributing to biodiversity. They must be looked after by the local authority in whose area they are located. Find out more about Local Nature Reserves.
Visitor Information Video