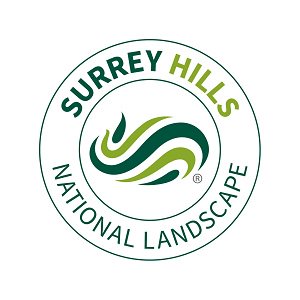 Surrey Hills National Landscape
An Area of Outstanding Natural Beauty
The Surrey Hills is a nationally designated landscape whose distinctive character and natural beauty is so precious that it is safeguarded in the national interest.
The Surrey Hills stretch across a quarter of the county of Surrey to include the chalk slopes of the North Downs, from Farnham in the west to Oxted in the east and extending south to the deeply wooded Greensand Hills which rise in Haslemere. This treasured landscape of beautiful countryside is rich in wildlife, woodland and attractive market towns and villages and provides some of the best walking in the whole of Southern England.
The Surrey Hills was one of the first landscapes in the country to be designated an AONB back in 1958 and is now one of 46 AONBs covering just under one fifth of the UK. This designation recognises the beauty of the landscape and ensures that it is properly conserved and managed for future generations to enjoy.
For more information visit the Surrey Hill Areas of Outstanding Natural Beauty website.
High Weald Area of Outstanding Natural Beauty
There is also a small section of the High Weald that sits in the south-west corner of Surrey. Covering an area of 1,450 square kilometres (560 sq mi), it extends across the counties of Surrey, West Sussex, East Sussex and Kent. It is the fourth largest Area of Outstanding Beauty (AONB) in England and Wales. It is characterised by an attractive, small-scale landscape containing a mosaic of small farms and woodlands, historic parks, sunken lanes and ridge-top villages.
For more information visit the High Weald Areas of Outstanding Natural Beauty website