Quick guide and location map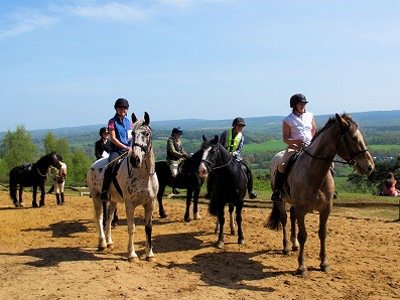 Set high up in the Surrey Hills National Landscape above Chilworth village, this historic, well-known beauty spot has wonderful views, autumn colour and a variety of wildlife to discover. Please always follow the Countryside Code.
Quick guide
Address and references: Halfpenny Lane, Guildford GU4 8PZ
OS grid reference: TQ028483
What3Words: mash.puts.plots
Type of site: chalk grassland, woodland and heathland
Accessibility: not suitable for wheelchairs, buggies and people with limited mobility due to the steep slopes.
Facilities: no café, toilets or refreshments onsite.
Nature to discover: birds, butterflies, mammals, reptiles.
Dogs: please keep your dog under control.
Size: 38 hectares (93 acres).
---
Location map
On the map below, use the plus symbol to zoom in to see the locations of the site's paths and car parks and the minus symbol to zoom out to view where the site is situated in Surrey, and to see other countryside sites nearby. The home symbol resets the map to the default setting.
St Martha's Hill has paths leading to St Martha's Church from the roads that are on either side of the site, at the base of the hill, Half Penny Lane and Guildford Lane. Both of these roads have free car parks:
Guildford Lane GU5 9BQ
Halfpenny Lane GU4 8PZ.
Site details
Description
An iconic high spot in the Surrey Hills above Chilworth village, St Martha's Hill is as well-known as its neighbour Newlands Corner and benefits from being near many other interesting places to visit.
St Martha's is a popular spot for walkers, horse-riders and cyclists, as well as visitors to this famous Norman (with Victorian additions) church that has the most amazing views to the Tillingbourne Valley and over eight southern counties. St Martha's is the only church to sit on the historic Pilgrim's Way and is reached by climbing the steep hill. Car parks are at the base of the hill.
Please take care of our countryside and open spaces by following the Countryside Code.
---
What you can do here
Start of the Downs Link route for walkers, cyclists and horse riders
Connect with the North Downs Way national trail
Horse riding and cycling on bridleway paths
Dog walking
Picnic on the flat grassy area near Halfpenny Lane car park
Picnic around the church grounds
Historic church often open for quiet visits.
Self-guided walks
We are installing new signposting and checking routes at St Martha's Hill. Here are some existing routes to enjoy:
---
What you can see here and when
Outstanding views in a tranquil setting
Historic pillboxes from World War II
Late summer heather on heathland paths
Autumn colour
Nature to discover: many species of birds and some mammals, butterflies and reptiles. Browse the Surrey Wildlife Trust Wildlife Explorer to find out more about the wildlife that can be seen in Surrey.
---
Accessibility
Due to steep hills either side of the church and no car park at the summit, this site is not suitable for wheelchair users or those with limited mobility.
The two kilometre Heritage Walk (Guildford Borough Council website) at Chilworth Gunpowder Mills trail at the base of the hill is mainly accessible except in very muddy conditions.
---
Facilities
Two large free car parks on either side of the base of St Martha's Hill.
Benches inside and outside churchyard.
Chilworth station is a one mile walk from the southern base of the hill.
Bus routes stop at Longfrey Farm at the southern base of St Martha's Hill.
---
Around the area
Site management, contact and designations
Site management
We manage St Martha's Hill on behalf of the Albury Estate who own the land. We look after public access including general site management, litter bins, car parks at the base of the hill and visitor services including signposted walking trails.
---
Contact
Take a photo and share with us on our social media channels @ExploreSurreyUK
If you need to contact us about any issues at the St Martha's Hill site, please use one of the options below:
---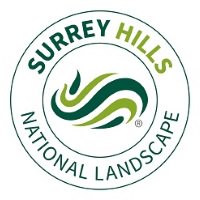 Environmental designations of St Martha's and what they mean
Surrey Hills National Landscape, an Area of Outstanding Natural Beauty (AONB) covers a quarter of the county of Surrey. The Surrey Hills AONB was created in 1958 for conservation due to its significant landscape value and enjoys levels of protection from development. Find out more about the Surrey Hills.
Site of Special Scientific Interest (SSSI) is a formal designation of conservation. Sites must be kept in a healthy state to protect their special habitats and features.
Scheduled Ancient Monument is an historic site or building that is included in the national government Schedule of Monuments.
St Martha's church is a Grade II listed Historic Building.
Visitor Information Video