Quick guide and location map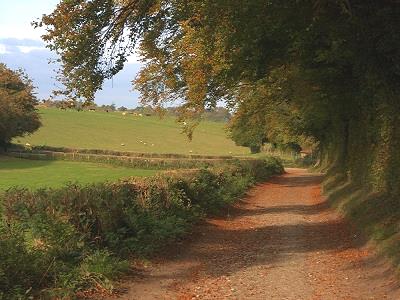 Historic parkland that lies between Dorking and Leatherhead in the Surrey Hills National Landscape with scenic views of Box Hill from the hilltop. Lovely walks to enjoy through woodland, farmland and grassland, whilst discovering an abundance of wildlife and the River Mole. Please always follow the Countryside Code.
Quick guide
Address and references: Young Street, Leatherhead Surrey KT22 9DX
OS grid reference: TQ158538
What3Words: head.paused.region
Type of site: historic parkland.
Accessibility: some accessible areas and nearby accessible toilets.
Facilities: mobile café and nearby toilets.
Nature to discover: birds, butterflies.
Dogs: please keep your dog under control.
Size: 11.53 hectares (28.5 acres)
---
Location map
On the map below, use the plus symbol to zoom in to see the locations of the site's paths and car parks and the minus symbol to zoom out to view where the site is situated in Surrey, and to see other countryside sites nearby. The home symbol resets the map to the default setting.
Norbury Park has many footpaths and three free car parks:
Both Fetcham and Young Street car parks are located off A246. Please note: no right hand turn into Young Street off A246.
Young Street car park What3Words reference : solve.closet.first
Fetcham car park What3Words reference: rigid.vine.city
Crabtree car park is situated off Crabtree Lane in Westhumble, RH5 6BQ with What3Words reference: feared.grape.vanish. This is the nearest to Box Hill and Westhumble railway station.
Site details
Description
This historic parkland was first mentioned in the Doomsday Survey of 1086. In 1930, we purchased 530 hectares of Norbury Park, situated between Dorking and Leatherhead, to save it from development and to keep this land available for public enjoyment for ever.
Norbury Park estate is a much-valued resource for recreation, farming, woodland and nature. There are three working farms (expect livestock and machinery) many walking and cycling trails to discover, the River Mole, chalk grassland, woodland, some of it ancient and wonderful views to Box Hill from a hilltop viewpoint.
Please take care of our countryside and open spaces by following the Countryside Code.
---
What you can do here
Natural play trail available for all ages at Young Street
Picnic area with benches at Young Street
Accessible trail from Young Street car park to River Mole
Picnic area and mobile coffee van near Crabtree Lane car park
Dog walking - please keep dogs under control and away from grazing animals and machinery on the farmland.
Experience peace and tranquillity on various walking trails.
Visit Bocketts Farm wildlife park with café and toilet facilities.
Self-guided walks
New signposts for self-guided routes will be publicised as soon as they are ready.
The linear Mole Gap Trail goes through Norbury Park.
Norbury Park Western and Eastern Loop routes start from Fetcham car park. You can also find this route on the AllTrails.com app Norbury Park Western Circular
Rail to Ramble route from Box Hill and Westhumble Station - Norbury Park Walk on Surrey Hills website
---
What you can see here and when
Scenic walks through classic English farmland
Discovering the River Mole running through the park
Hilltop viewpoint towards Box Hill
Ancient yew trees in Druids Grove near Swanworth Farm.
Nature to discover: lots of birds and mammals have been seen here throughout the year. Butterflies can also be spotted here, on sunny days in late spring and summer. You may also see a few mammals such as roe deer and badgers. Browse the Surrey Wildlife Trust Wildlife Explorer to find out more about the wildlife that can be seen in Surrey.
---
Accessibility
Wheelchair access and toilets at Bocketts Farm from their own parking area
Surfaced flat track from Crabtree Lane car park towards the picnic area and mobile coffee van
Surfaced flat track from Fetcham car park into the estate
Some areas accessed from Young Street car park are suitable for wheelchair users, buggies or those with limited mobility
An accessible route, the Leatherhead Riverside Walk is nearby.
---
Facilities
Three free car parks.
Natural play trail at Young Street
Picnic benches and seats around the estate.
Toilets (at Bocketts farm) - accessed from Fetcham car park off A246.
Self-guided walking and cycling trails.
Wild!... About Coffee mobile café: coffee and refreshments served from a Land Rover at the top of the hill, surrounded by shade and picnic benches in the heart of the site, close to the private Norbury Park House.
Box Hill and Westhumble railway station is close to Crabtree Lane on the southern perimeter of Norbury Park.
Bus routes 465 and 478 stop at Fetcham car park from Leatherhead centre.
---
Car park locations
There are three free car parks serving Norbury Park.
Fetcham and Young Street car parks are located off A246. NB no right hand turn into Young Street off A246.
Crabtree car park is situated off Crabtree Lane in Westhumble, RH5 6BQ. This is the nearest to Box Hill and Westhumble railway station.
Site management, contact and designations
Site management
We own and manage Norbury Park, including public access, site management and litter bins, car park and visitor services such as the new play trail.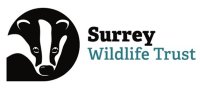 You will find information about how this site is managed for conservation and the wildlife to look out for at Surrey Wildlife Trust.
---
Contact
Send us any photos you take that you're happy to share on social media, tag @ExploreSurreyUK
If you need to contact us about any issues at Norbury Park, please use one of the options below:
---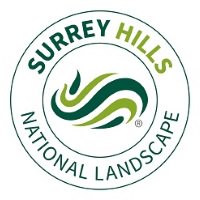 Environmental designations of Norbury Park and what they mean
Surrey Hills National Landscape, an Area of Outstanding Natural Beauty (AONB) covers a quarter of the county of Surrey. The Surrey Hills AONB was created in 1958 for conservation due to its significant landscape value and enjoys levels of protection from development. Find out more about the Surrey Hills.
Grade II Registered Park and Garden - find out more about Norbury Park and its designation in Historic England's Register of England's most important historic places.
Site of Special Scientific Interest (SSSI) is a formal designation of conservation. Sites must be kept in a healthy state to protect their special habitats and features.
Latest updates
Norbury Park vision
The vision for Norbury Park is that it provides for both nature and enjoyment through a balance of rich natural habitats and facilities to enable community use. The Norbury Park vision document (PDF) sets out the component parts of this vision, informed by stakeholder, partner and community engagement.
Young Street car park improvements
The car park at Young Street has now been resurfaced and is open to the public.
The western section of the car park has been re-opened to support additional parking, the existing parking area is to be retained, and a natural play area is being installed. The natural play area has been designed to merge with, and reflect, the natural surroundings and will be constructed with locally sourced timber from sustainably managed forests. To see an example of a similar natural play area, please visit our Chinthurst Hill car park, Guildford, GU5 0PS.
We are also proposing to enhance the existing hedges through a combination of hedge laying and the planting of appropriate native woodland shrub species. This will help provide additional screening. An existing path located to the southern end of the car park (from the car park to the river) has also been resurfaced, improving accessibility.
Latest news and events from our countryside sites
To find out more about what is happening at our countryside sites, please visit our news page and for events, see our What's on page.
---
Files available to download
Norbury Park vision document (PDF)


This document sets out the vision for Norbury Park regarding both nature and public enjoyment, informed by stakeholder and community engagement.