Quick guide and location map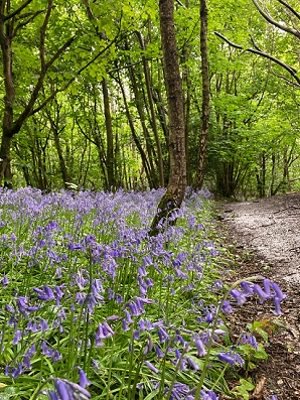 With lovely views over the Weald to the south, this wooded hill set between Bletchingley and Godstone, provides an abundance of bluebells in spring and a wonderful array of wildlife all year round. Please always follow the Countryside Code.
Quick guide
Address and references: Rabies Heath Road, Godstone RH9 8NP
OS map reference: TQ 349 501
What3Words: (Rabies Heath Road car park) plank.pounds.remove
Type of site: chestnut woodland
Accessibility: some uneven paths unsuitable for those with limited mobility, wheelchairs and buggies, including the footpath connecting to the Greensand Way that has a steep slope.
Facilities: no toilets or refreshments onsite, picnic tables at the top of the hill on the same level as the car park, information display board.
Nature to discover: birds, butterflies and bluebells.
Dogs: please keep your dog under control.
Size: 9 hectares (22 acres).
---
Location map
On the map below, use the plus symbol to zoom in to see the locations of the site's paths and car parks and the minus symbol to zoom out to view where the site is situated in Surrey, and to see other countryside sites nearby. The home symbol resets the map to the default setting.
Tilburstow Hill has an unmade footpath from the car park, at Rabies Heath Road, Godstone, RH9 8NP, that leads down, through the site with another unmade path taking you through the woods to the hillside. On the other side of the car park is Eleven Acre Shaw, a level woodland area.
Site details
Description
Situated on the Greensand Ridge, east of Bletchingley and south of Godstone in east Surrey, Tilburstow Hill is a small woodland site with views south over the Weald. It is a semi-natural broadleaved woodland made up predominantly of sweet chestnut coppice, with a mix of oak, beech, silver birch and hazel. It is a good rest point for walkers on the Greensand Way long distance trail.
Once known as Tilbeorht's Tree (Tilbeorht was a medieval Bishop of Hexham), the name of this hill has undergone almost as many changes as the valuable woodland which now covers it.
Please take care of our countryside and open spaces by following the Countryside Code.
---
What you can do here
Get back to nature in an unspoilt location
Connect to the Greensand Way long distance trail
Dog walking, under control.
Self-guided walks
You will find various walking choices nearby at East Surrey self-guided walks
Tilburstow Hill connects to section 9 of the Greensand Way long distance trail.
---
What you can see here and when
Views south over the Weald especially in winter when deciduous trees have lost their leaves
Famed for its stunning bluebell displays in spring
Fungi in autumn
Nature to discover: lots of species of birds and some mammals recorded here throughout the year. Browse the Surrey Wildlife Trust Wildlife Explorer to find out more about the wildlife that can be seen in Surrey.
Site management, contact and designations
Site management
We own and manage Tilburstow Hill, including public access, general site management and litter bins, car park and visitor services such as the signposted walking trails.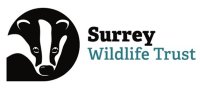 You will find information about how this site is managed for conservation and the wildlife to look out for at Surrey Wildlife Trust
---
Contact
Send us any photos you take that you're happy to share on social media, tag @ExploreSurreyUK.
If you need to contact us about any issues at the Tilburstow Hill site, please use one of the options below:
---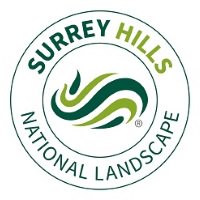 Environmental designations of Tilburstow Hill and what they mean
Area of Great Landscape Value (AGLV) is an area of land which is considered to be of high landscape quality with strong distinctive characteristics which make them particularly sensitive to development. Tilburstow Hill sits near the boundary of the Surrey Hills National Landscape, an Area of Outstanding Natural Beauty (AONB).