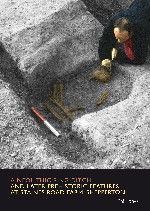 A Neolithic ring ditch and later prehistoric features at Staines Road Farm, Shepperton
By Phil Jones
SpoilHeap Monograph number 1
ISBN 978-0-9558846-0-3
94pp, 52 illustrations, 32 tables
£10 + £3.50 postage and packing
---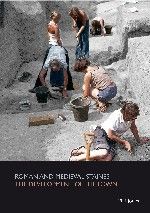 Roman and Medieval Staines: the development of the town
By Phil Jones, with Rob Poulton
SpoilHeap Monograph number 2
ISBN 978-0-9558846-1-0
424 pages, 241 illustrations, 15 in colour
£25 + £3.50 postage and packing
---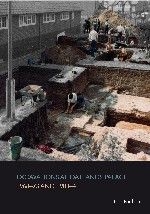 Excavations at Oatlands Palace
By Rob Poulton, with Alan Cook and Simon Thurley
SpoilHeap Monograph number 3
ISBN 978-0-9558846-2-7
195 pages, 141 illustrations, A2 colour plan
£15 + £3.50 postage and packing
---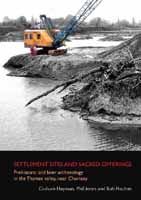 Settlement sites and sacred offerings: prehistoric and later archaeology in the Thames Valley near Chertsey
By Graham Hayman, Phil Jones and Rob Poulton
SpoilHeap Monograph number 4
ISBN 978-0-9558846-4-1
204 pages, 122 illustrations, 1 x A3 black and white plan (foldout) and 2 x A3 double-sided colour plans (foldout)
£20 + £3.50 postage and packing
---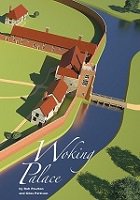 Woking Palace: excavating the moated manor
By Rob Poulton with Giles Pattison
SpoilHeap Publications
First published 2010, revised edition 2017
ISBN 978-0-9558846-3-4
14 pages, 24 illustrations
Price £5 + £3.50 postage and packing
---
The Medieval and post-Medieval development of Reigate Priory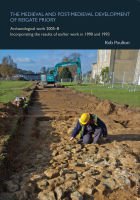 By Rob Poulton
Archaeological work 2005-8
Incorporating the results of earlier work in 1990 and 1993
SpoilHeap Occasional Paper 1
ISBN 978-0-9558846-5-8
43 pages, 45 illustrations
Price £8 + £3.50 postage and packing
---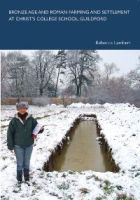 Bronze age and Roman farming and settlement at Christ's College School, Guildford
By Rebecca Lambert
SpoilHeap Occasional Paper 2
ISBN 978-0-9558846-6-5
40 pages, 19 illustrations
Price £8 + £3.50 postage and packing
---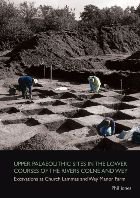 Upper Palaeolithic sites in the lower courses of the Rivers Colne and Wey: excavations at Church Lammas and Wey Manor Farm
By Phil Jones
SpoilHeap Monograph 5
ISBN No 978-0-955884672
114 pages, 64 illustrations
£15 + £3.50 postage and packing
---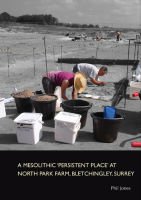 A Mesolithic 'persistent place' at North Park Farm, Bletchingley, Surrey
By Phil Jones
SpoilHeap Monograph 8
ISBN No 978-0-9576509-0-9
122 pages, 93 illustrations
Price £20 + £3.50 postage and packing
---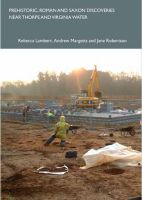 Prehistoric, Roman and Saxon discoveries near Thorpe and Virginia Water
By Rebecca Lambert, Andrew Margetts and Jane Robertson
SpoilHeap Occasional Paper 3
ISBN No 978-0-9576509-1-6
189 pages, 96 illustrations
Price £20 + £3.50 postage and packing
---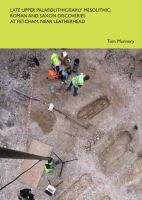 Late Upper Palaeolithic/Early Mesolithic, Roman and Saxon discoveries at Fetcham near Leatherhead
By Tom Munnery
SpoilHeap Occasional Paper 4
ISBN No 978-0-9576509-2-3
90 pages, 71 illustrations
Price £12 + £3.50 postage and packing
---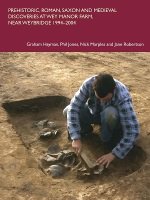 Prehistoric, Roman, Saxon and Medieval discoveries at Wey Manor Farm, near Weybridge 1994-2004
By Graham Hayman, Phil Jones, Nick Marples and Jane Robertson
SpoilHeap Occasional Paper 6
ISBN 978-0-9576509-5-4
133pp, 71 illus, 21 tables
Price £15 + £3.50 postage and packing
---
A Bronze Age ring-ditch and Mesolithic and Medieval activity at Waitrose, South Street, Dorking, Surrey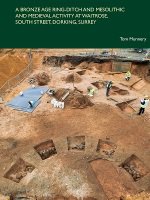 By Tom Munnery
SpoilHeap Occasional Paper 7
ISBN 978-0-9576509-7-8
74pp, 44 illus, 27 tables
Price £12 + £3.50 postage and packing
---
The moated medieval manor and Tudor royal residence at Woking Palace. Excavations between 2009 and 2015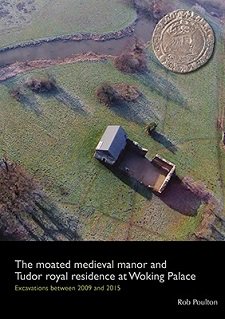 By Rob Poulton
SpoilHeap Monograph number 16
ISBN 978-1-912331-03-1
245 pages, 190 illustrations
Price £15 + £3.50 postage and packing
---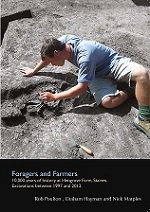 Foragers and farmers: 10,000 years of history at Hengrove Farm, Staines. Excavations between 1997 and 2012
By Rob Poulton, Graham Hayman and Nick Marples
SpoilHeap Monograph number 12
ISBN 978-0-9576509-9-2
331 pages, 176 illustrations
Price £25 + £3.50 postage and packing
---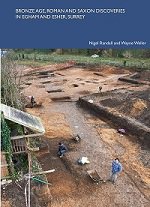 Bronze Age, Roman and Saxon discoveries in Egham and Esher, Surrey

By Nigel Randall and Wayne Weller
SpoilHeap Occasional Paper number 8
ISBN 978-1-912331-08-6
99 pages, 57 illustrations
Price £12 + £3.50 postage and packing
---
Neolithic, Later Bronze Age, Middle Iron Age and medieval discoveries in Ashford and Laleham

By Graham, Hayman, Nigel Randall and Tom Collie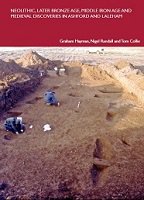 SpoilHeap Occasional Paper number 9
ISBN 978-1-912331-09-3
150 pages, 80 Illustrations
Price £12 + £3.50 postage and packing
---
Prehistoric and early medieval landscapes at North Park Farm, Bletchingley, Surrey
by Nick Marples and Rob Poulton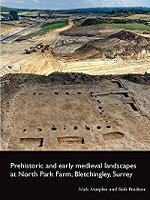 ISBN 978-1-912331-10-9
210 pages, 114 illustrations
Price £20 + £3.50 postage and packing
---
Later prehistoric and other discoveries in the Thames Valley and on the Surrey Greensand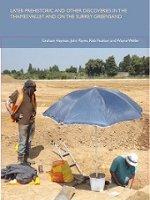 By Graham Hayman, John Payne, Rob Poulton and Wayne Weller
SpoilHeap Occasional Paper number 12
ISBN 978-1-912331-14-7
150 pages, 66 illustrations
Price £12 + £3.50 postage and packing
---
Glassmaking in the Weald. Survey, excavation and scientific analysis 2010 to 2018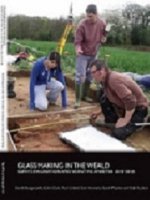 by David Dungworth, Colin Clark, Paul Linford, Tom Munnery, Sarah Paynter and Rob Poulton
SpoilHeap Monograph number 24
ISBN 978-1-912331-16-1
129 pages, 106 illustrations
Price £25 + £3.50 postage and packing
---
The medieval and later development of Reigate. Excavations in Bell St and High St, 1979-90
by David Williams and Rob Poulton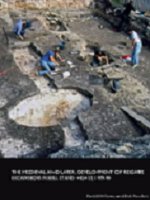 SpoilHeap Monograph number 25
ISBN 978-1-912331-17-8
180 pages, 133 illustrations
Price £20 + £3.50 postage and packing
---
A later Saxon and Norman cemetery at Priory Orchard, Station Road, Godalming, Surrey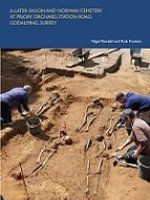 by Nigel Randall and Rob Poulton
SpoilHeap Occasional number 15
ISBN 978-1-912331-34-5
92 pages, 34 illustrations
Price £12 + £3.50 postage and packing
---
Order archaeology books from the Surrey Heritage Online Shop; or write to Surrey History Centre, 130 Goldsworth Road, Woking GU21 6ND, telephone 01483 518737 or e-mail shs@surreycc.gov.uk enclosing a cheque payable to "Surrey County Council".
If you are contacting us from outside the UK, please contact us with your country of origin as changes in VAT legislation may affect the services we can provide.
SpoilHeap publications is a joint venture of Surrey County Archaeological Unit (part of Surrey County Council) and Archaeology South-East (part of University College, London), and is intended to provide a publication outlet for the results of archaeological investigations across south-east England.
---
In this section