Melanie Paice award winning artist and SAL tutor inspires learners
Artists and their works from the Woking Art Society were recently displayed at the Lightbox Gallery in Woking, and we're thrilled to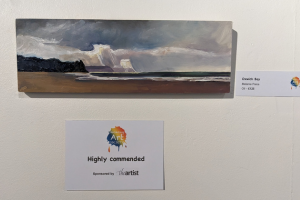 announce that several of our learners from the Oil & Acrylic Painting courses delivered by tutor Melanie Paice were among them.
Melanie is proud to see her learners work on show and she said, "There's nothing more rewarding than seeing our learners' hard work pay off, and I'm incredibly proud of Tracey Cipullo, Janice Cross, Joe St. Johanser, and Jo Curran for having their work showcased in this prestigious exhibition
To give you a sneak peek of their pieces, see the photos of their paintings, which were on display at the Lightbox Gallery. Each one is a stunning example of the talent and dedication that these learners bring to their craft.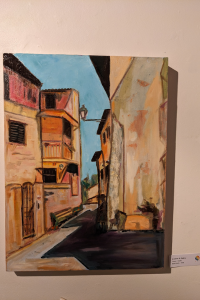 In addition to the learners' contributions, we're also excited to share that Melanie's own painting, "Oxwich Bay," received the Highly Commended award at the exhibition. We congratulate her on this great personal success as well as on how she has inspired her learners to take the step of getting involved in exhibiting and sharing their art. "As a community of artists and learners, we should be proud of our achievements and use them as inspiration to continue growing and developing our skills."
With the new autumn term just around the corner, why not try out one of our inspiring art courses?