We are Jasmine, Jez, Sue and Patrick, and we are Community Connectors at the Surrey Family Information Service. We are passionate about helping families find the right support at the right time. This is where we share helpful information on new or existing community services that we come across.
There are also many more services to be found through our Family Information Service directory, and our Special Educational Needs and Disabilities services directory, so please take a look.
We hope this information will be helpful to you.
This month:
---
Practical support
If you are struggling financially, you may like to contact one of the services in the shortlists below:
You may also find the Financial help page on the Surrey County Council website helpful, and further assistance can be gained from your local Citizen's Advice Bureau.
The Government have now launched a new debt respite scheme called Breathing Space which gives people sixty days of protection from debt collections on many types of loans and arrears, and a pause on interest and penalty fees, giving them more of a chance to get on top of things with the help of a professional adviser. There is also a related scheme for those receiving treatment for a mental health crisis.
You can find more information about Breathing Space from Citizen's Advice.
The services on this shortlist can also assist families in need of clothing and furniture.
Surrey County Council is proud to be partnering with charity Binti International to provide free period products in selected locations across Surrey. You can pick up free period pads from the Binti collection boxes (no need to ask – just help yourself) from one of 42 participating Surrey libraries. A Binti app is also available to show you can find the nearest location where free period products are available to collect (and where you can donate them too). The app is available to download on the Apple app store for IOS users or the Google Play Store for Android users.
---
Physical health
To seek advice on the health and development of your baby or toddler or to make an appointment with a health visitor, call the Surrey-wide 0 to 19 Advice Line on 01883 340 922.
Useful advice, tips and resources are also available on the Children and Family Health Surrey website.
For up-to-date information on the advice that is provided to schools, colleges and early years settings in managing the risk of Covid-19 infections, please visit this Government webpage.
If you have concerns about your child's weight, Active Surrey provide a free service to help families with children aged under 12 years to eat better and move more often, with one-to-one and group support sessions. Find out more about the programme on the Be Your Best website.
---
Mental health
With the new term starting in a new academic year bringing moves to new classrooms and to new schools, this can be an anxious time of year for children and parents. The mental health charity YoungMinds have this advice on how to handle times of change. Their helpline for parents on supporting young people's wellbeing is also available on 0808 802 5544 if you would like to speak to someone.
There are a number of services that young people can use to receive confidential expert advice to help support their mental health and emotional wellbeing. We've listed some local and national services that offer online or telephone support to children and young people.
Whilst school can be a place of great friendships, we know it can also be where young people encounter the distress of bullying or harassment from their peers. If your child has been facing these issues in school, online or elsewhere, these sites and helplines about bullying are here to provide guidance and support.
Sadly, many young people will have experienced the death of a loved one over the course of the Covid pandemic. Our Helping children cope with bereavement web page has the details of services that may be of use.
If you have found that your mental health has suffered under the challenging circumstances of the past year, there are a number of services that can offer advice or emotional support, including both national and local helplines and online support services for parents.
---
Special Educational Needs and Disabilities
Surrey County Council has launched an All-Age Autism Strategy to improve education, health & social care services for children and adults with autism. The strategy also aims to create better access to housing and more support with getting a job and assisting independent living.
The council is working with the NHS, schools and community groups to set up a Children's Autism Partnership Board, which will include a group of autistic children and young people, to assist in shaping plans and making decisions.
You can read more about the All-Age Autism Strategy here
---
Parenting
Free app provides online support to Dads
Fathers in Surrey have access to an exciting free online resource, DadPad. The easy-to-use online app supports dads, and particularly new fathers, to help guide them into fatherhood.
DadPad gives fathers access to knowledge and practical skills on a range of topics from pregnancy and supporting their partner through to how to care for a crying baby, first aid tips and knowing their baby's milestones from birth up until 18 months.
Since the app was launched in Spring 2020 in Surrey, over 6,000 local parents have downloaded the resource. New dads have been most interested in finding out how to hold their baby, what to do when the crying won't stop, and understanding the human baby.
The DadPad app is available from the Google Play store for Android phones, and from Apple's App Store for iPhones. Users just need to put in their postcode and select their local NHS Hospital Trust to get information on support and services available in their local area.
Parenting courses
Surrey County Council and Children and Family Health Surrey have pre-paid for every parent and carer in Surrey to access a full programme of courses provided by Our Place. The courses provide guidance on parenting babies, toddlers and teenagers, as well as supporting children with mental health issues and with autistic spectrum conditions. To access the courses for free, simply enter the code ACORN on the Our Place course page.
For details on the current programme of free parenting courses from Surrey County Council, please also visit their Family Learning service page.
During September and October, The Workers' Educational Association (WEA), in association with East Surrey College, is offering these free courses to residents in the boroughs of Epsom and Ewell, Reigate and Banstead, and the district of Tandridge:
Encouraging Positive Behaviour in Young Children
Encouraging Positive Behaviour in Children with SEND (face-to-face and online options)
Supporting Children with Autism
Helping Your Child to Manage Stress and Anxiety
Using Relaxation and Mindfulness to Manage Children's Anxiety
Parent Relaxation
Family Relaxation
There is also a range of other courses on offer from WEA to support wellbeing and employment skills.
---
Relationships and separation
If you are finding that your relationships have been put under strain, perhaps more so with the effects of the coronavirus restrictions and the economic downturn, the following shortlist provides details of support and counselling services that may be of help.
If family relations are under such strain that it is severely impacting upon your child's wellbeing or education, you may like to consider an intergenerational mediation process, where trained mediators help family members to improve how they talk and listen to one another and guide them to finding solutions to problems. The service works with families with children aged 12 years and upwards. Mediation Surrey offers a free service to Surrey residents. Applications are made via a professional such as a GP or social worker. Find out more about intergenerational mediation from Mediation Surrey.
If you or your partner are in the difficult situation of separation or divorce, these are services providing support after separation who can give valuable information, advice, guidance and support.
---
Domestic abuse
If you are experiencing domestic abuse or are concerned that someone may be, please contact one of the services on the domestic abuse information for families page.
Remember if you need immediate help and support phone the 24-hour National Domestic abuse helpline on freephone 0808 2000 247. In an emergency, please call 999. If you cannot speak without endangering yourself, or cannot make a noise to communicate, the call handler will activate a Silent Solution system and may ask you to press 55 to confirm consent to transfer your call directly to the police.
---
Anti-social behaviour
It is a sad fact that not only have the national lockdowns seen an increase in referrals to domestic abuse services, but also a rise in reports of disputes between neighbours and anti-social behaviour. If you have been experiencing difficulties in your community, here is a collection of suggested services that can help.
---
Victims of crime
The lockdowns and tier restrictions have thankfully reduced total crime rates across the UK. However if you or a loved one have been a victim of a crime, we know how isolating and upsetting it can make you feel, even more so in a time of social distancing from family and friends to support you. This shortlist of services offering support to victims of crime provides links to services who can offer information, guidance and help.
---
Online safety
Report and remove, helping young people to remove nude images and videos of themselves from the internet
Childline and the Internet Watch Foundation have launched an online tool called Report Remove to assist young people in reporting online nude images and videos of themselves – and getting them removed from the internet. The video below gives a useful overview of the Report Remove service.
---
Spotlight
Mindworks Surrey: the new mental health service for children and young people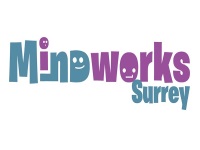 A new alliance has been formed between Surrey and Borders Partnership NHS Trust (the operators of CAMHS – Child and Adolescent Mental Health Services in the county), and a number of local and national charities, including Barnardo's and the National Autistic Society. The alliance is developing as an exciting and comprehensive service to meet the emotional and mental health needs of children and teenagers – moving away from the need for a diagnosis and providing support as early as possible.
A brand-new website - Mindworks Surrey - has just been launched, designed to be child and family-friendly, and providing essential information and advice on the full range of available services.
---
Further information and support