SAL learner Sandy attends the Drawing and Illustration course led by art tutor Sophie Artemis. She found out about SAL and the Guildford centre because her husband attends pottery classes there. He's been attending SAL courses for a year now and has created some wonderful objects. The Guildford centre has lots of activities going on. In fact, when she leaves, she can smell the amazing food being cooked by the men only cooking workshop. They make a meal and take it home for dinner!
She said, "I started with SAL on this course in September this year with the aim of learning how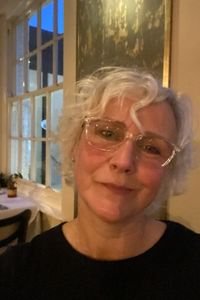 to illustrate a children's book that I am considering writing. The sessions are weekly working alongside the school terms and last two hours. We have learnt many techniques and last week we painted rain! There are about ten students in the class of varying abilities, but Sophie always makes time for you. I am gradually getting more confident and hope to get a place next term too.
I am a volunteer at the charity Catalyst in Woking. It is a group for clients with mental health issues where they can stay warm, get a meal, join in on a quiz, play bingo, do creative writing, chat to friends or talk to the volunteers. Some clients like art so spend some time painting or making things. I look after this area.
One of the many positive outcomes of attending the Surrey Adult Learning course is that I am developing transferable skills which have been really helpful for my volunteer work in the community with Catalyst; especially watercolour painting which can be very frustrating if you don't know how to do it. I'm not saying that I do know, but with the confidence that I have gained in the classroom at SAL, we work it out together and the main thing is, it's fun!"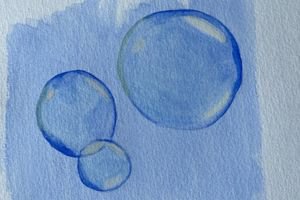 Well done Sandy for learning with SAL and sharing your skills in your volunteer work.
Our new Spring term is open for enrolments, don't miss your chance, book a place today!