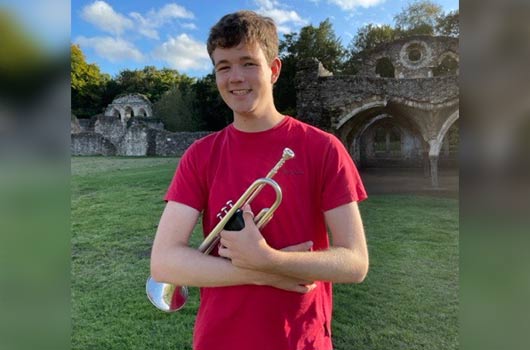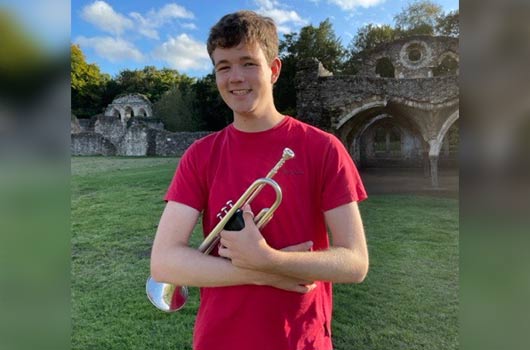 Surrey Arts' student Ed has recently been accepted into the National Youth Orchestra.
Ed, who plays the trumpet, was inspired to learn the instrument when Surrey Arts tutor, Gill Underwood gave a demo at St. Polycarp's School when he was 9 years old and he loved how loud it sounded and thought it seemed a very cool instrument.
To be in the National Youth Orchestra you have to be dedicated. Ed said that having a goal and doing a little bit of practice every day knowing it would get him closer to that goal was what helped him to continue.
It hasn't come without its challenges. The coronavirus lockdowns and not being able play with anyone else was really hard; what Ed enjoys the most is playing with other people and making beautiful sounds together.
Ed's parents said 'We are delighted that Ed has gained a place in NYO. He has got to the finals 3 years in a row so has shown great resilience and this means so much to him. Each time he had a rejection letter he picked up the trumpet the next day saying 'I just need to be better', and out came the Clarke studies again!"
As well as learning with Surrey Arts, Ed also plays in the Surrey County Youth Orchestra and Surrey Advance Brass Ensemble.