Meet Rishi, a London based hiker who loves visiting Surrey's countryside by train.
In this short video taken on Box Hill, Rishi explains the importance of preparing in advance for a day in the countryside and the importance of keeping it special for current and future generations. He highlights a few tips on planning an adventure including;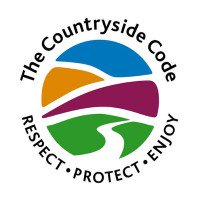 Follow signs and marked paths, using maps to help you find your way.
Get to know the signs and symbols used in the countryside. They help you identify routes for different users through the countryside.
Stay on marked paths, even if they're muddy, this helps to protect crops and wildlife.
Use gates, stiles or gaps in field boundaries where you can. Climbing over boundaries can cause damage and put livestock at risk.
Take your rubbish with you! Ideally bring a bag with you and take your rubbish and food waste home, use public bins or recycle if possible.
Enjoy your visit, have fun and make a memory.
Read more about the Countryside Code.
Meet the countryside code champion Rishi