Meet Ben, a volunteer for the Surrey Fire and Rescue Service who provide fire and rescue services to over a million Surrey residents in addition to the county's many visitors.
In this short video taken on Thursley Common, Ben explains the importance of protecting our commons particularly during dry weather spells when wildfires can be as devastating to wildlife and habitats as they are to people and property. He highlights a few tips on being wildfire aware including;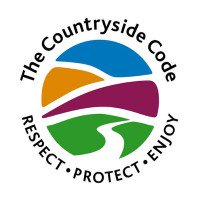 Don't use barbecues or camping stoves in the countryside or light an open fire. They can quickly spread and get out of control.
Take your rubbish with you! Bottles and glass can start wildfire as they magnify the sun. Ideally bring a bag with you and take your rubbish and food waste home, use public bins or recycle if possible.
Extinguish smoking materials properly. Throwing cigarette ends on the ground or out of a car window can start a wildfire.
Read more about the Countryside Code.
Meet countryside code champion Ben