Below are our main policies, please read them carefully before enrolling onto an Adult Learning course. Please contact us if you wish to find out about our other policies and procedures.
Refunds and cancellations
See our policy on refunds and cancelled courses.
Funding statement
Most of our courses are subsidised either wholly or in part by the Education and Skills Funding Agency (ESFA) and the European Social Fund (ESF). These organisations require us to collect information about our learners to monitor how their funding is being spent and to gauge the effectiveness of our equality and diversity policy.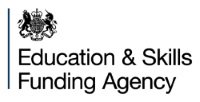 Ofsted Inspection
In May 2016 we had a short inspection by Ofsted and maintained our 'Good' grade.
The report and previous Ofsted reports are available on the Ofsted website or from our Customer Services Team by emailing adultlearning@surreycc.gov.uk
Matrix
In February 2019 SAL was successfully reassessed against the Matrix Standard. This is a national quality standard for education providers who give information, advice and guidance. SAL received our accreditation for providing a high quality service to our learners. The accreditation lasts for three years with annual checks between each full assessment.
The report confirms that: 'SAL has defined its IAG service with much clarity and promotion,' and that 'SAL is a listening organisation with great care taken to capture the voice of learners and staff.'
The report also says: 'Today the matrix Standard is not only deeply embedded as the organisation's IAG quality framework, it is highly valued by the organisation…Through careful planning and implementation of the Standard, the organisation has strengthened all aspects of IAG which was described by one key manager as the 'wrap around service that now firmly equips our learners with the support that they need to achieve their potential' - a statement that staff clearly demonstrated during the most recent assessment.'
---
In this section