Below are our main policies, please read them carefully before enrolling onto an Adult Learning course. Please contact us if you wish to find out about our other policies and procedures.
Refunds and cancellations
See our policy on refunds and cancelled courses.
Funding statement
Most of our courses are subsidised either wholly or in part by the Education and Skills Funding Agency (ESFA) and the European Social Fund (ESF). These organisations require us to collect information about our learners to monitor how their funding is being spent and to gauge the effectiveness of our equality and diversity policy.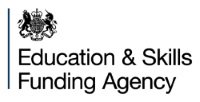 Ofsted inspection
In May 2022 we had a full inspection by Ofsted and maintained our 'Good' grade.
The report and previous Ofsted reports are available on the Ofsted website or from our Customer Services Team by emailing adultlearning@surreycc.gov.uk
Matrix
We're pleased to announce Surrey Adult Learning has been accredited to the Matrix Standard, demonstrating the high-quality information, advice and guidance we provide to our learners. The Matrix Standard is the international quality standard for organisations that deliver information, advice and guidance (IAG), either as their sole purpose or as part of their service offering.
Roger Chapman, Head of the Matrix Service for The Growth Company said:
"This is a fantastic achievement for Surrey Adult Learning and I would like to congratulate the team on their success. We believe that at the heart of the high-quality advice and support services are strong leadership, excellent service and a focus on continuous improvement, all underpinned by effective use of the resources available. The Matrix Standard is designed to benchmark organisations against best practice in these areas. With their accreditation success, Surrey Adult Learning is working to provide the best possible support to their clients."
Many thanks to our staff and learners for their continued support.
---
Files available to download
---
In this section