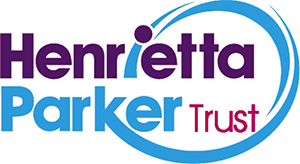 The Henrietta Parker Trust (HPT) is a charitable trust that was set up with the aim of supporting Adult Skills Development.
Mrs Henrietta Parker, a local resident of Molesey, in Elmbridge, wished to leave a legacy, promising educational opportunities to adults that would help them to prepare for employment.
These Henrietta Parker Trust courses are free and are indicated on the course directory when you click through with (HPT).
Find out more about Henrietta and the Trust.
Further information can be found on our dedicated HPT website.
HPT Courses
The Molesey (Henrietta Parker) Adult Learning Centre continues to offer this today and we are pleased to be able to further expand our provision and offer the following courses, all of which are currently free to eligible learners as part of our Skills for Work programme and through the use of the HPT fund.
Computing & IT
This range of courses provides opportunities to learn the basics and build your skills and confidence, whether you are a complete beginner or you have some digital experience. Our Essential Office Skills for Work courses will give you a grounding in office programmes such as Word-processing, spreadsheets and email management using Windows and Windows 10, essential for business administration roles.
Cookery courses
This range of cookery courses provides a range of essential skills training and you can explore Asian cooking.
Sewing courses
These sewing courses provide an opportunity to learn the basics, dressmaking with alternations and upcycling.
Supported Learning – cookery and computing
These courses are offered as part of our Supported Learning programmes. Further information can be found on our supported learning page.
For further details or to book your place on a course, please contact us.
---
In this section