Our vision
Surrey County Council is embarking on an exciting and transformative journey to become a leading edge authority putting Surrey's people and places at the heart of everything we do.
We have great ambitions and by 2030 we want Surrey to be a uniquely special place where everyone has a great start to life, people live healthy and fulfilling lives, are enabled to achieve their full potential and contribute to their community, and no one is left behind.
The Environment, Infrastructure and Growth directorate has a vital role in helping to achieve these ambitions as we provide a diverse range of essential services which benefit all of Surrey's residents, businesses and visitors. These services include Highways and Transport, Countryside, Planning and Waste management.
Our vision is to enable safe, sustainable, connected and thriving communities now and in the future.
With a wide range of career opportunities available, why not search our current vacancies?
---
Environment Service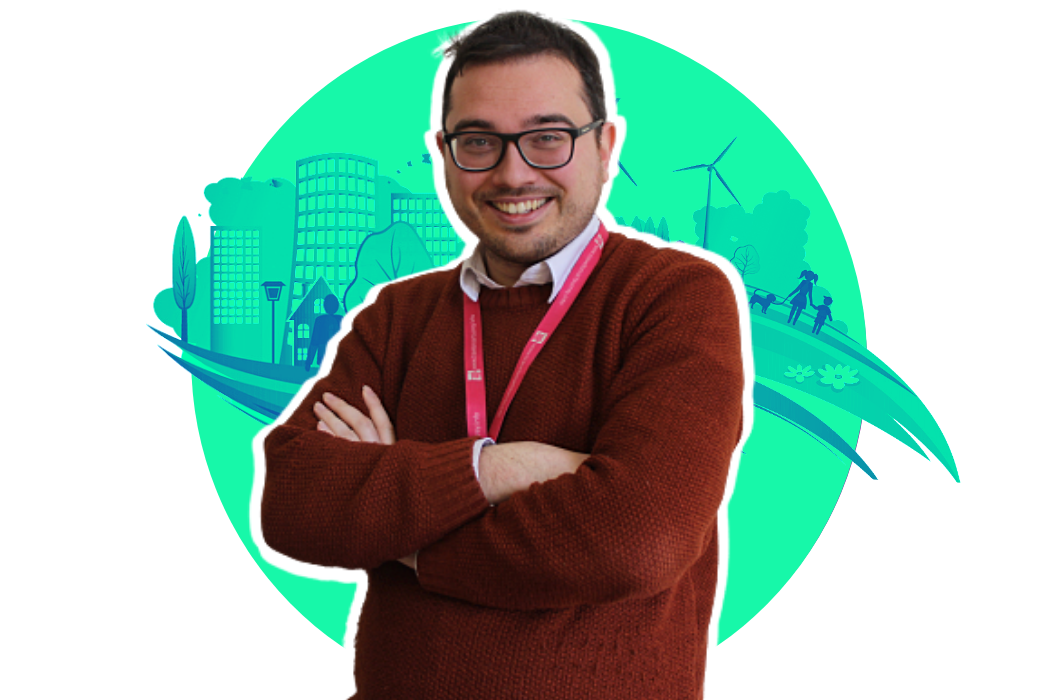 Our Environment Service maintains and improves the countryside and works within the Surrey Environment Partnership to carry out planning regulatory and waste management function.
The Service work with our partners to ensure sustainable development, the maintenance and improvement of the countryside; and continue to manage Surrey's waste in the best, most cost effective way.
The Service comprises of three groups:
Environment Commissioning Group
Environment Delivery Group
Planning Group
Environment Delivery Group
The Environment Delivery Group is responsible for managing the delivery of outcomes across Waste and Countryside functions within Surrey including contract management all aspects of key service delivery across with our partners. Responsibilities for the group also include:
Improvement of landscape within Surrey for its biodiversity, cultural and economic value
Maintenance of the public rights of way network
Provide more sustainable means of travel
Provide access to open spaces for recreation and health and well-being activities for residents
Their main offices are based in Merrow Complex, Guildford and Consort House, Redhill.
Environment Commissioning Group
Environment Commissioning focuses and is responsible for commissioning outcomes through:
Defining environment priorities
Service performance measures
Working with partner organisations to achieve service specifications
Lead on directorate key environmental policies such as waste, countryside, air quality and special projects
Their main offices are based in Merrow Complex, Guildford and Consort House, Redhill.
---
Highways and transport service
Our Highways and Transport Service is responsible for ensuring the effective management, maintenance and improvement of all highway and transport assets, this includes 3,000 miles of road network, 1800 bridges and 3,262 miles of footway. They are also responsible for flood risk management.
The Service consists of three groups:
Local Highways Services Group
Network and Asset Management Group
Strategic Transport Group
Local Highways Services Group
The Local Highways Services Group provides a front line service managing over 80,000 customer enquiries a year. In addition, the group is responsible for being the lead highway experts at Local/Joint Committees including driving forward local priorities and ambitions. The Group works closely with other teams across the service and partners to deliver both highway improvement and maintenance schemes including but not limited to:
Countrywide parking reviews
Engineering
Providing search information for conveyancing
Management of highway boundary records
Project management of major schemes
Their main offices are based in Merrow Complex, Guildford.
Network and Asset Management Group
Our Network and Asset Management Group set and deliver asset management and flood risk strategies, such as flood defence systems. They manage Surrey's highway network, set local policy and provide a consultancy function and manage the delivery of fibre-based broadband infrastructure. They also work alongside a range of partner organisations to lead on statutory duties, including network, safety and flood management. In addition, the group:
Works jointly with a range of partners to implement outcome based asset management in Surrey
Identify and deliver capital maintenance improvements
Lead on several statutory duties
Collect, analyse and share asset condition , inventory and programme data for a range of assets covering the 4800k m highway network in Surrey.
Acts as the technical Lead Local Flood Authority by managing requirements set out in the Flood and Water
Their main offices are based in Merrow Complex, Guildford.
Strategic Transport Group
With over 29 million passenger journeys made in Surrey every year, the Strategic Transport Group is responsible for working with partners to provide high quality passenger transport services and deliver road safety improvements where needed.
These include:
Local buses
Adult social care transport
Road safety engineering and enforcement These services are essential in helping the council achieve its goals of wellbeing, economic prosperity and resident experience. Their main offices are based in County Hall, Kingston-upon-Thames, and Fairmount House, Leatherhead.
---
Training and development
Surrey County Council encourages employees to develop their knowledge and skills. There are different ways of acquiring new skills; e-learning, job shadowing, secondments opportunities, coaching and attending training classes.
E-learning Courses
We have a range of free e-learning courses available for employees to develop their knowledge and skills.
Coaching
Coaching at work is designed to equip employees with tools and knowledge to develop themselves. We have an internal coaching pool at Surrey County Council available for employees.
Sponsored Qualifications
Surrey County Council offers a range of nationally recognised qualifications to employees via the apprenticeship levy scheme.
Professional Development Programmes (PDP)
The professional development programme (PDP) was designed to help attract and retain employees in hard to fill roles within the Environment, Infrastructure and Growth directorate. It is an opportunity for candidates to earn a salary while getting a nationally recognised qualification. Some examples of PDP roles are highway construction compliance technician, transport planner and engineer. Candidates recruited in PDP roles will enter a programme at a level/ grade appropriate to their qualifications, knowledge and experience. The criteria for each stage of development and progression will be set out in a learning agreement. Mentoring support will be provided by experienced colleagues.
Please see our current Professional Development Programme (PDP) vacancies.
Stay in touch with Surrey jobs and careers