Page contents:
Interested in taking on an apprentice?
"Hiring an apprentice is a productive and effective way to grow talent and develop a motivated, skilled and qualified workforce."
86% of employers said apprenticeships helped them develop relevant skills
78% of apprentice employers see an increase in productivity
74% said the quality of their product or service was improved with the help of apprenticeships
Taken from central government apprenticeships website
Other benefits of employing an apprentice include:
They bring fresh ideas and inspiration to your business
They bring enthusiasm and help to encourage a culture of learning within your organisation
They are cost effective to employ
Access to funded training to develop the skilled workforce you need
You can support the economic recovery by offering new employment and training opportunities in the local area
You can access support in identifying the right apprenticeship standard(s) and recruiting an apprentice
Attracting a diverse workforce, which will bring fresh and new perspective to your organisation.
You can develop skills in a new area, for example digital or data insight, to reflect the changing needs of your organisation and think differently about how work is done.
Helping to promote your organisation's employer reputation through offering apprenticeship opportunities to Surrey's residents.
In return the apprentices will receive valuable work experience, recognised training and opportunities to progress and prosper once they have completed their apprenticeship.
There are hundreds of apprenticeship standards to choose from depending on the needs of your organisation.
Local employer endorsements
Matthew Joblin, Director of the Staines-based Community Film Unit that took on apprentice Stephanie Hopkins in January, said: "Apprenticeships are opportunities for young people to really get hands on and learn whilst doing the job."
Sarah Atkinson, Manager of the Hair Forum, said: "Apprenticeships are a brilliant way to do hairdressing. It is lovely to see them grow from apprentices to senior stylists and to see their skills develop as well as their all round customer service."
Carol Squires, Head of Business Development at Surrey Chambers of Commerce said: "Our experience of employing an apprentice was very positive, our apprentice provided a youthful insight in to our company that was refreshing and productive. Just having the opportunity to input in to our apprentice's training made sure that his training was relevant to our business. I would definitely employ another apprentice."
Did you know that around two thirds of employers that take on an apprentice report that their staff morale is boosted, their services are improved and they are given new ideas to use within their business?
If you are interested in taking on an apprentice then you may wish to contact the Association of Learning Providers in Surrey who can support businesses interested in work based learning for young people.
Apprenticeship support and advice from The Apprenticeship and Skills Hub
The Apprenticeship and Skills Hub offers support, guidance, and advice on all aspects of apprenticeships and skills. It is a free, impartial resource for organisations in Surrey and North Hampshire.
The Apprenticeship and Skills Hub team can offer guidance tailored to your organisational needs with expert advisers who can support you in your pursuit of workforce development. They can work with you to create a strategic approach towards adopting apprenticeships and skills into your organisation by identifying skills gaps, establishing the most relevant apprenticeship or skills training courses, utilising available funding and building a vision for the future of skills development in your workforce.
The Apprenticeship Hub can offer support to organisations who don't pay the apprenticeship levy to access levy transfers from larger employers who have surplus levy funds.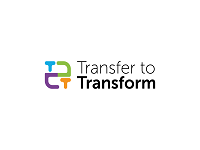 Transfer to Transform
The Apprenticeship Hub have launched Transfer to Transform - a campaign to secure unutilised apprenticeship levy funds to support SMEs across the region. The campaign asks large businesses across the region to pledge some of their unspent levy funds to support the region's SMEs.
Surrey County Council are pleased to support the launch of this scheme and boost its priority areas with a pledge of £100,000 in 2021/22 to support local businesses to benefit from apprenticeships.
The Apprenticeship Hub can support you to apply for a levy transfer from Surrey County Council or other levy paying organisations who have pledged.
You can find out more about the Transfer to Transform campaign, including how to apply on the The Solent Apprenticeship Hub.
EM3 Enterprise Adviser Network
Enterprise M3 work, in partnership with the Careers and Enterprise Company provide fully funded support to schools and colleges across Hampshire and Surrey to deliver the governments careers strategy effectively.
All schools and colleges are required to deliver a careers programme that inspires and informs young people about the world of work. Our team of Careers and Enterprise team Coordinators work directly with careers leaders in schools and colleges to help young people be better informed about their future careers choices and be prepared for the world of work.
Enterprise M3 work with business volunteers, Enterprise Advisers, across the region to achieve this, by matching them with a school or college to provide strategic advice on building a whole school careers programme that includes employer encounters and experience of workplace, and connect the local business community to the education landscape. We also work with employers and employees across the region to provide education programmes, and engage business and industry ambassadors with education.
Contact Tracey Tatam on tracey.tatam@enterprisem3.org.uk to find out how you can help inspire young people about the world of work.
---
In this section