Our Speech and Language Therapy Service is a vital part of Surrey County Council's local offer to support the Special Educational Needs and Disabilities of children and young people within mainstream schools and specialist provision. The main function and aim of the service is for children and young people in schools with speech, language and communication needs (SLCN) to receive the right support at the right time.
Why join us?
When we asked one of our Newly Qualified Practitioners why they enjoyed working for us, they described the team as 'supportive, caring and skilful' and explained 'I'm really proud to be working in the public sector with so many opportunities for professional development'.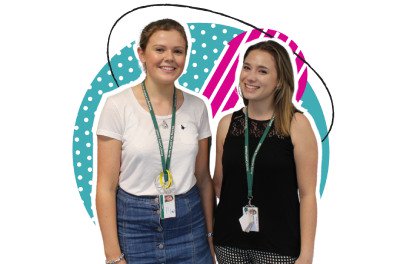 With some of our roles requiring more remote working, it is important for us that our employees feel connected and supported. We offer the following to ensure our team members not only enjoy their roles but can continuously develop within them
Online Jive Platform - Jive is an internal networking forum that all employees at Surrey have access to. Our private SLT thread allows our team members to connect with colleagues, share ideas and receive support.
Continuous Professional Development - whether it be local team meetings, structured in-service training, external courses or regular supervision sessions with managers, our employees are able to take time to reflect on their work and focus on their professional career progression.
Professional Leadership - having senior managers who are Speech and Language Therapists (SLT) themselves has proven to be a huge benefit to our employees. It allows them to work knowing they have an experienced support system to use if needed.
Making a difference in every role
The reason we succeed as a team is due to the hard work and commitment given by all of our employees within our different roles.
We recruit to the following positions: Qualified Speech and Language Therapy. Our roles include generalist speech and language therapists as well as specialist roles. These vacancies require a licence to practice as an SLT as well as evidence of being a registered Member of the Health and Care Professionals Council.
Speech and Language Support: Our assistant and senior assistant opportunities focus on working closely with the young person, their family and the school to support communication following agreed objectives set by the speech and language therapists. Our senior roles build on these foundations, and also offer opportunities to develop our more junior staff through peer support and shadowing opportunities.
Office Support: Our team is also built up of a number of office support roles who provide essential assistance to the everyday running of the team. One of our team members said 'When we work in the office, there's always people around to bounce ideas off. We work closely together, but we're also near other teams, like the specialist teachers and case workers, which is so helpful'.
Our Improvement Journey
We are very proud of the work we do and the positive outcomes we deliver for young people who use our services and we are always focusing on new initiatives, research and methods to continuously improve the service we deliver. If you're a positive and friendly team player with a passion for speech and language therapy then we would welcome your application.
Stay in touch with Surrey jobs and careers