Surrey Fire and Rescue Service provide fire and rescue services to over a million Surrey residents in addition to the county's many visitors.
We employ 673 members of staff including firefighters, 999 call operators, trainers, mechanics, business support and supply colleagues. Our staff work from 25 fire stations and our Headquarters site in Reigate.
Fire Authority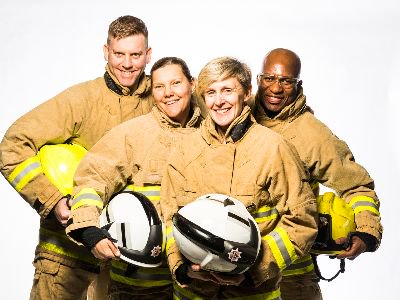 Surrey County Council is our Fire Authority, meaning they have overall responsibility for fire and rescue services in Surrey. Any significant changes we make are scrutinised and subject to approval by fire authority members. Our lead Fire Authority Member is Councillor Mark Nuti.
Surrey County Council has set out a vision for Surrey in 2030, placing greater emphasis on prevention, services for vulnerable people, and the need for greater collaboration with partners. As a county council service we will be playing our part in delivering this vision. How we will do this is explained in our Making Surrey Safer Plan for 2020 – 2024
Senior Leadership Team
On a day to day basis, Surrey Fire and Rescue Service is run by a senior leadership team, led by the interim Chief Fire Officer Dan Quin
---
In this section