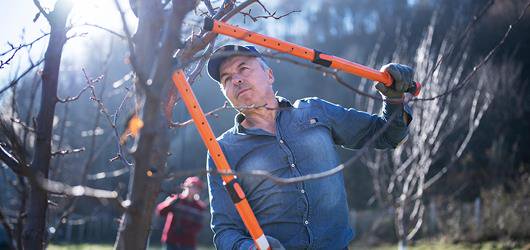 Unit4, a large software company, is currently building Surrey County Council's new enterprise resource planning system and they have made a number of additional social value commitments as part of this contract.
So far they have delivered branding masterclasses for over 100 staff in the council and in the wider community, as well as transferring their apprenticeship levy through Transfer To Transform to fund apprenticeships in two smaller Surrey-based businesses.
In 2021 a team of 30 staff from Unit4 spent Volunteering Day at the National Nature Reserve on Ashtead Common. Ashtead Common is a 500-acre open space and part of Epsom Common. It is a site of special scientific interest and is fantastic area for wildlife. In the 1980s a huge fire swept across the common destroying many acres of natural habitat. Fire remains a significant threat today and to prevent fires spreading, a network of firebreaks has been established. These need to be cut back regularly to prevent them closing, while ensuing the site is maintained for the thousands of people who use the common. The work is carried out during the autumn and winter months so as not to disturb nesting birds.
Approximately, 30 Unit4 employees came together to help create the firebreaks. For many, it was their first time seeing colleagues face-to-face since Covid-19 restrictions came into effect. As such, the day acted as a fantastic bonding experience for those colleagues, while also undertaking important work for the people and natural environment of Surrey.
One Unit4 member of staff said, "It's great work like this that will help to protect the forest and wildlife from potentially devastating wildfires. The day was an amazing success. We're thrilled to work together to make a difference in the community".