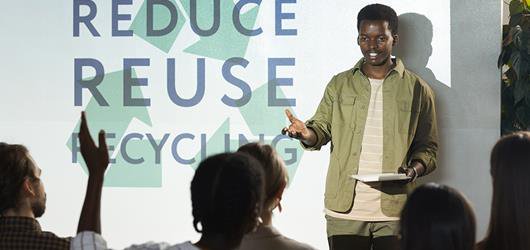 Surrey Council's Social Value Team reached out to Kingston University to help communicate what social value means. The university's Head of Design built this challenge into the curriculum for second and third year design students, giving students two weeks to design and produce a product defining what social value is, why it's important, and how it benefits communities.
A total of five videos and one poster were produced by these talented and hard-working students, all of which captured the essence of social value as a source of empowerment for communities.
Ultimately, the group known as "Vegetaables" was declared the challenge winner, and their winning video production was uploaded onto the Social Value Marketplace.