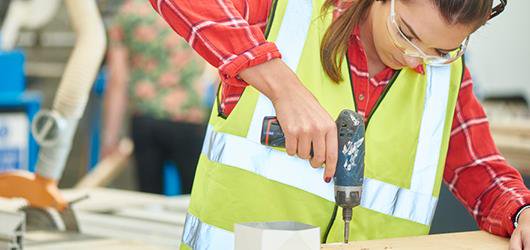 Beard Construction is an award-winning construction company committed to making a positive impact in communities. As a supplier for Surrey County Council, they have consistently delivered on their commitment to social value, in particular supporting Surrey's children and young people.
For the project Inclusive Market Agriculture Incubator in North-West Europe (IMAGINE), which aims to tackle youth unemployment through providing sustainable job prospects in the horticulture sector, Beard Construction donated and relocated 26 tons of compost from Trumps Farm in Chertsey to the IMAGINE pilot site in Leatherhead, and also provided topsoil to Norbury Park.
On 4 September 2022, Beard Construction donated £1,500 towards the Children's Summer Event at Woking Leisure Centre. The event was organised by the Corporate Parenting Team for Looked After and Adopted Children (LAAC) from 0-17 years of age, and key workers.
Next on the agenda is the carpentry and DIY classes and workshops which Beard Construction is offering for care leavers in conjunction with the IMAGINE pilot site in Norbury Park.
You can read more about the plans for this site. Carolyn McKenzie, Director for Environment, described it as "a fantastic opportunity to link environmental, social and economic agendas together through this unique partnership of council services".