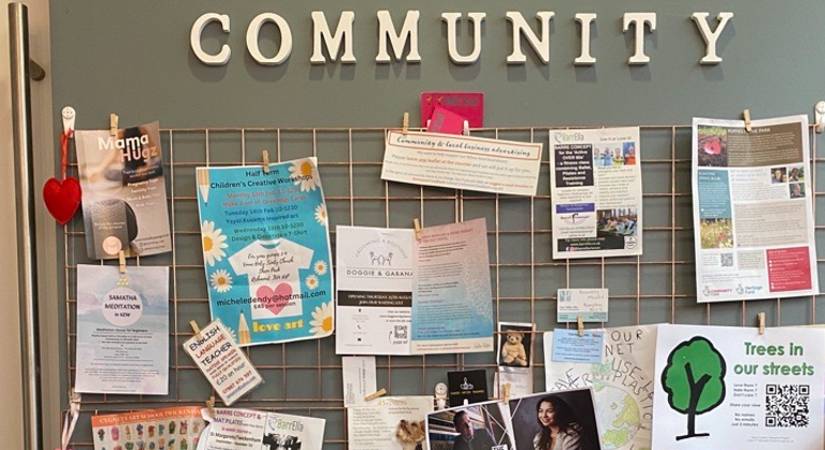 Nice to meet you, let's join up?
We'd like to introduce our Community Link Officers. At Surrey County Council we want to understand our communities better. We want to know what the important issues are in your neighbourhoods, streets, towns and villages. What matters to you most? Where can we at Surrey County Council join up and make connections to help Make Things Happen in your area?
There will be 11 Community Link Officers (CLOs) in total working across Surrey, talking to people in your area, getting to know you and your communities better. The CLOs are there to help you joining up and joining in with others in the community, other partners and organisations across Surrey.
We have made community funding available with Your Fund Surrey for both large and small community projects, enabling you to make improvements in your area, for wider community benefit.
Twelve things they've made happen
The CLOs have been busy getting to know you. Here's 12 things they've done so far.
Understanding what matters to you most in your area whether that's graffiti, potholes, anti social behaviour, lack of facilities and activities for young people, transport issues and even the upgrade of a local cemetery and a mural rejuvenation project. Understanding and then helping to get people together to do something about it.
Keeping communities up to date about current initiatives whether that's electric vehicle charging points or the latest gigabit initiative or highways plans.
Making sure provision and signposting for cost of living advice and support is reaching those most in need in collaboration with community groups and local charities. Working with community facing charities to understand local current issues from the ground up. Helping groups set up foodbanks and food larders where it's needed.
More green areas? They've joined up a community project with the Greener Futures team at Surrey County Council to facilitate tree planting in an area.
They've helped a local GP surgery with amplifying the message about consultation and engagement for health provision in the local area.
Working with environment partners to help with flooding awareness in an area to ensure that residents are fully prepared in the event of a flood.
Helping a group to start up their own resident steering group via WhatsApp.
Putting residents in touch with the Your Fund Surrey team to get community funding for a new community project.
Encouraging the setup of men's mental wellbeing groups and helping to promote therapeutic art groups.
Getting hold of surplus furniture from Surrey County Council and getting it out to local schools and community settings.
Consulting residents on work to enhance the look of one of our local town centres with the involvement of a local artist.
Listening to the community and working with partners to provide targeted health clinics in more isolated areas, aiming to ease people back into the health services, building trust and stronger relationships with their GPs.
To find out what's going on in your local area and find out who your Community Link Officer is visit Your local area. Make a difference in your community today. Let's Make It Happen.
For more information about Your Fund Surrey Community Funding visit Your Fund Surrey web pages.
More from community matters