The Highways Customer Charter outlines the standards of service you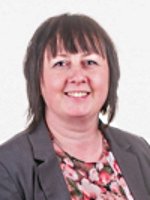 can expect from all of the teams that form Surrey Highways.
Like many councils, we are faced with the challenge of maintaining a safe and reliable road network with reduced budgets and increased expectations from our 1.1 million residents. We do this by applying an asset management approach. Simply put, this means we make the right decisions at the right time to deliver the best value for money.
We know that there is more work to do to improve customer satisfaction with the services we deliver and we are dedicated to making these constant improvements. For over four years our success at this has been recognised through a formal external accreditation (Customer Service Excellence).
We listen to all the people who live, work, travel and visit Surrey to shape our policies, improve our service, contribute to our vibrant economy and enhance the environment. If you haven't already, I would urge you to join the conversation at your Local Committee, through our Highways Customer panel, or over Twitter. I very much welcome your comments and feedback.
Lucy Monie (Head of Highways and Transport)
---
The services Surrey Highways provide
Surrey Highways is responsible for maintaining and improving the roads, pavements and bridges in Surrey with the exception of the biggest main roads and private roads. The Highways Agency is responsible for the A3, M3, M23 and M25.
---
Our pledge to you
Regardless of race, religion, age, sex and gender, sexuality or disability, we feel that you should always expect the highest standard of customer service from Surrey Highways at all times. We fully comply with the council's customer promise in all our dealings with you.
If you contact us by letter, email, fax or online form about a new issue, we will:
provide a full response to you within five working days,
or send you an acknowledgement with details of who is dealing with the matter, arrange for a site inspection (if necessary) and provide a full response to you by your preferred method within 15 working days.
If you contact us by telephone about a new issue, we will:
aim to answer your call within 20 seconds, and try to resolve your enquiry over the telephone,
or pass your enquiry to our specialist Highway team who will arrange for a site inspection (if necessary) and provide a full response to you by your preferred method within 15 working days.
If you contact us by telephone, letter, email or fax to chase up on an existing issue, we will:
aim to reply to you within 5 working days
if you are chasing up on an enquiry or issue that is still within its original response period, we may let you know that you need to wait still for a response which may be longer than 5 working days (see our table below for our response timescales)
In rare cases we may need to meet with you at the location, if we do, we will:
agree a time with you in advance,
show you our identity card
tell you as soon as possible if we are delayed or have to postpone or cancel a meeting
If we are undertaking roadworks which may affect your access to the road, we will inform you in line with our Customer and Stakeholder Engagement Plan.
---
Our response timescales
---
Maintaining our roads and pavements
We plan our road and pavement maintenance programmes in advance, and you can be involved in how we plan these programmes by telling us your views through the Highways Customer Panel.
Further information about our road and pavement programmes, including how the Department for Transport contributes to our funding, is available on our 'Maintaining our roads and pavements' page.
How has Surrey Highways performed
Surrey Highways is a high volume service. We receive by far the highest number of enquiries and reports looking at the total received across the County Council. You can find out about our most recent performance by looking at our performance data for 2021 (PDF).
Surrey Highways takes complaints very seriously and we endeavour to use these to identify areas in which we can improve our service to you, the customer. We publish information about the complaints we receive and use this information to identify and align improvement areas.
How to contact Surrey Highways
Online form: Report a highways problem or make an enquiry online
Other contact details: Contact us about roads and transport
---
Files available to download