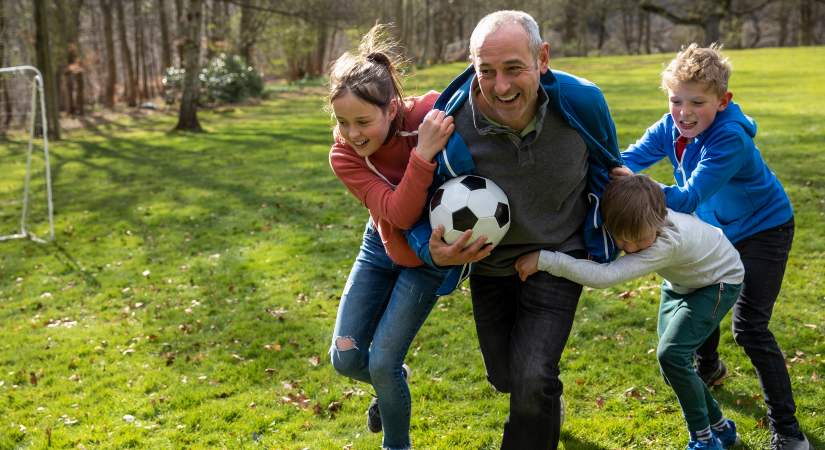 Surrey's free healthy lifestyle programme for families can help
Be Your Best is a children's weight management programme with a difference, offering families judgement free support to make small changes to improve each child's complete physical and mental wellbeing.
Families who enroll on the programme receive tailored one-to-one sessions from one the Active Surrey experts, alongside online group sessions. These cover a wide range of topics including portion size, managing screen time, encouraging movement, positive body image and much more.
There are even online cook alongs where parents and children can learn to prepare nutritious meals together and fun, active 'Family FIT' sessions – all free of charge.
How can it help?
To give you an idea, here is some of the latest feedback from families:
'My son has been really motivated to try new activities since completing the programme, he loves going to the leisure centre now.'
'Thank you for having such a positive impact on my daughter's wellbeing. We have all enjoyed learning new skills and strategies for improving sleep and tackling fussy eating.'
'I now understand the traffic light system on food labels and the sugar swap week changed our snacking habits.'
'Another mum stopped me on the school run and said how much happier my son was looking, she noticed he was walking with his head up, when before he always walked with his head down.'
Since Be Your Best started in 2020, over 120 families have taken part and every family has learned something beneficial on their journey through the programme.
To hear from a family who have completed the programme, watch the video below.
How do I join?
The Be Your Best programme is open to families with a child aged 0-12 living or going to school in Surrey, who is above the healthy weight range.
You can check whether your child is above a healthy weight on the NHS BMI calculator web page.
Sessions are ongoing so you can refer at any time. To self-refer, please visit the Be Your Best web page.
More from health and wellbeing