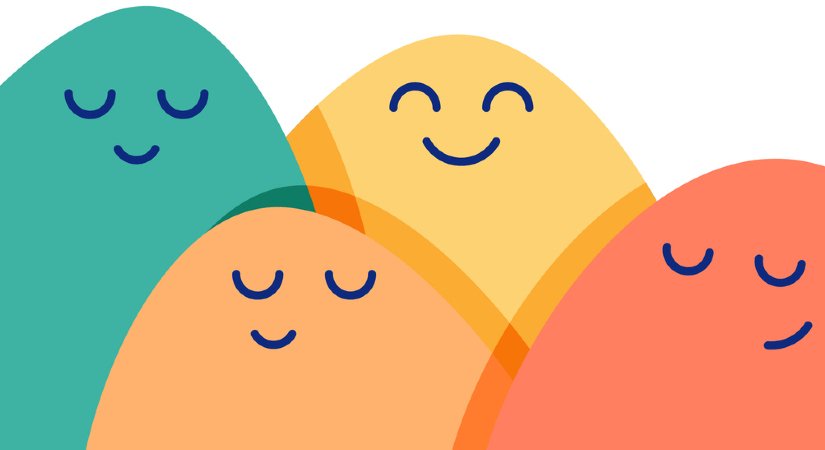 Asking for support is a sign of strength
It may be you're looking for self-help tips to feel better and stay that way, or it may be that you could benefit from some outside support to improve your mental health.
Surrey has a range of free and confidential services which can be face-to-face, online, over the phone or in support groups, whatever works for you.
The advice and support available, depending on how you're feeling, is explained in more detail on the Healthy Surrey website, whether it's needed for you, a child, a family member or friend, or you can contact your GP for advice.
Please don't delay, support is here for you.
---
Save Havens
Safe Havens provide out of hours help and support to people and their carers who are experiencing a mental health crisis or emotional distress.
The Safe Havens are open evenings, weekends and bank holidays. The Safe Havens are designed to provide adults with a safe alternative to A&E when in crisis.
There are Safe Havens all across Surrey, see the list below to find the most suitable one for you:
For more information, please visit the Catalyst website and Oakleaf website.
More information about other adult safe havens in Surrey can be found on the NHS Safe Havens web page and more details on havens for 10 to 18-year-olds, are available on the CYP Havens web page.
---
Every Mind Matters
Advice for parents and carers plus helpful videos for young people can be found on the NHS Mind Matters website
---
Children and Family Health Surrey
Health visitors, nurses, and therapists can provide advice for various parenting, health and wellbeing concerns. Contact the Surrey-wide 0-19 advice line on 01883 340 922, open 8am until 5pm from Monday to Friday.
---
Parents and carers of children with SEND
Online emotional and wellbeing support is available for parents and carers of children with special educational needs and disabilities at Qwell.
---
Finding support for children and young people
Children aged 10 years and older can access wellbeing support online at Kooth, including a virtual chat with a member of the team.
Mental health charity YoungMinds has lots of useful tips and advice to help support young people.
Primary mental health workers can help children and young people to build resilience and reduce the chances of problems becoming more serious. Primary mental health workers can be contacted via your child's school or via the Child and Adolescent Mental Health Service Single Point of Access on 0300 222 5755 (Monday to Friday, 8am until 8pm and on Saturday from 9am until 12pm).
---
Wheel of Wellbeing top tips
We want to introduce you to the Wheel of Well-being, which includes a choice of six steps you can fit into your day to improve your mental wellbeing.
Start small, try one or two today and see the difference it can make.
Give: being happy means you're more likely to give to others, so it's a great way to begin a cycle of generosity and happiness. You can start with any small act of kindness, giving a smile or a compliment can improve someone's wellbeing, as well as your own. Have you considered volunteering? Find out more about volunteering opportunities in Surrey on the volunteering web page.
Connect: being around other people can help boost our mood and help us feel connected to the wider world. Spending time with friends, family, neighbours and colleagues can support your wellbeing, help you feel connected and reduce the chances of feeling lonely, low or depressed.
Be active: even small amounts of exercise can boost your mental alertness, give you more energy and put you in a good mood. It can also reduce stress and anxiety as well as increase your self-esteem. Get some tips on easy ways to be more active at Health Surrey Connect web page.
Care: looking after the planet is good for mental wellbeing and life satisfaction, so remember that bag for life each time you shop and to take your reusable cup and water bottle when you are out of the house. Find out more about caring for the planet on the Healthy Surrey Care web page.
Keep learning: learning new things are good for your wellbeing as they can exercise your brain, boost your confidence and give you a sense of achievement. Find out about or research something that you are interested in online or in your local library.
Take notice: of what is around you when you walk to work, school or to the shops, the sky, birds, flowers, trees and the changing seasons. If using public transport, look out of the window and take notice of the scenery. Take in some nature through some of Surrey's spectacular countryside (on a walk or cycle ride) visit the Surrey Countryside web page for some places to visit.
More from health and wellbeing