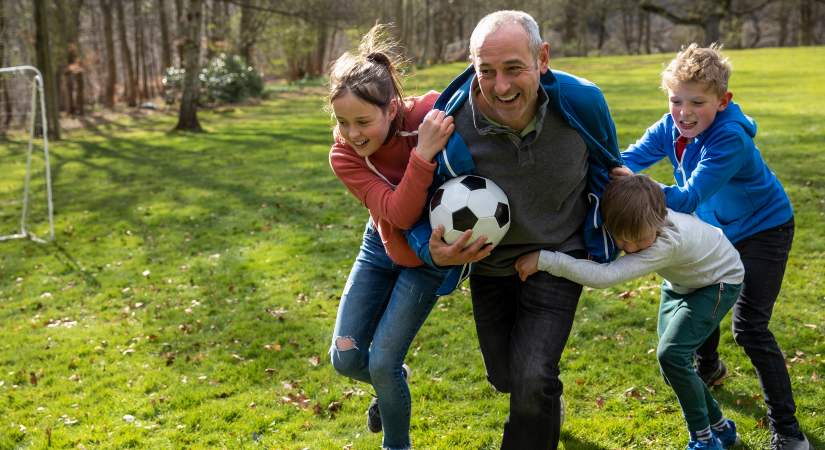 Be Your Best, Surrey's free healthy lifestyle programme for families
Be Your Best is a children's weight management programme with a difference, we offer families judgement-free support to make small changes to improve each child's complete physical and mental wellbeing. Families who enrol on the programme receive tailored one-to-one sessions from one of our experts, alongside online group sessions.
These cover a wide range of topics including portion size, managing screen time, encouraging movement, positive body image and much more. There are even online cook-alongs where parents and children can learn to prepare nutritious meals together and fun, active 'Family FIT' sessions – all free of charge.
How can it help?
To give you an idea, here is some of our latest feedback from families!
"Thank you so much. Your support and direction has really helped motivate J and the whole family in fact, to get on track and improve our health. J is so much happier in herself and her confidence has massively improved which is amazing!''
My son has been really motivated to try new activities since completing the programme, he loves going to the leisure centre now"
''We have all enjoyed learning new skills and strategies for improving sleep and tackling fussy eating. The whole process has been an eye-opener especially seeing how much sugar and fat is in food.'
How do I join?
The Be Your Best programme is open to families with a child aged 0 to 12 living or going to school in Surrey, who is above the healthy weight range. You can check whether your child is above a healthy weight on the NHS BMI calculator website.
To self-refer, please visit the Be Your Best website. Sessions are ongoing so you can refer at any time.
More from health and wellbeing