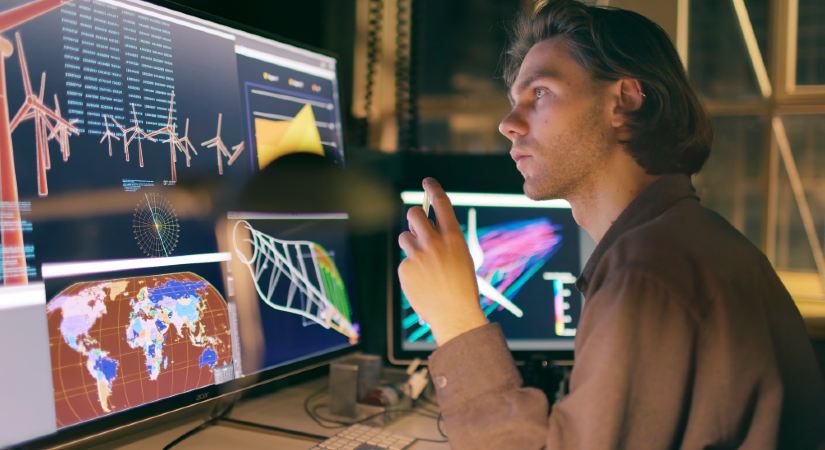 Exciting opportunities to work in a growing sector which positively impacts the environment
Many of us want to work in jobs that have a positive environmental impact and the green jobs sector in Surrey currently stands at approximately 21,000 positions. The sector is growing, and this growth is expected to continue at rate of 8% a year by 2030.
There are a huge variety of jobs across a range of sectors that can support a more sustainable future, beyond those that are stereotypically considered 'green'. You can earn good money too: the average salary in a green job is £42,600 compared to £33,400 in other roles!
There are also plenty of entry level green jobs available, so it's not necessary to be university educated or to have been trained in specific technical skills to pursue a successful green career.
Over the coming months there are many exciting opportunities to explore green careers and find out if a green job could be for you. For the latest information and opportunities visit our green careers web page.
Funded training
The Retrofit Academy (TRA) has been awarded £1 million of funding from Department for Energy Security and Net Zero (DESNZ) to offer retrofit training and qualifications in England, to help upskill workers. The Home Decarbonisation Skills Training Competition offers flexible funded courses, giving you the opportunity to build up your skills and launch a career in energy efficiency and retrofit roles, which will be crucial as we continue to tackle climate change.
If you work for a company which has a registered address in England you will be eligible to apply. If you are unemployed you could be eligible for a fully funded place or a part funded place if you are employed. Check to see if you are eligible for fully or part funded courses by visiting the The Retrofit Academy website.
Case studies
Here's what some people currently training for or working in a green job told us:
James, Electric Vehicle Technician - Nescot, Epsom
"I got into this [course] because I've always loved cars growing up. I've always loved watching Top Gear, which gave me that real passion for cars. And I saw this course at Nescot, thought it was perfect for me. Also, I believe that electric cars better for the future, they have a better carbon footprint, better impact for the planet, to provide a safer environment for everyone to live in."
Sajni, Environmental Advisor – Balfour Beatty
"I work on reducing the embodied and construction carbon on our projects. I closely work with a project director to ensure that there's a carbon culture across our team. We have the power to make a change and every small thing that we do really does make a really big impact on the larger scale of things."
More from greener futures