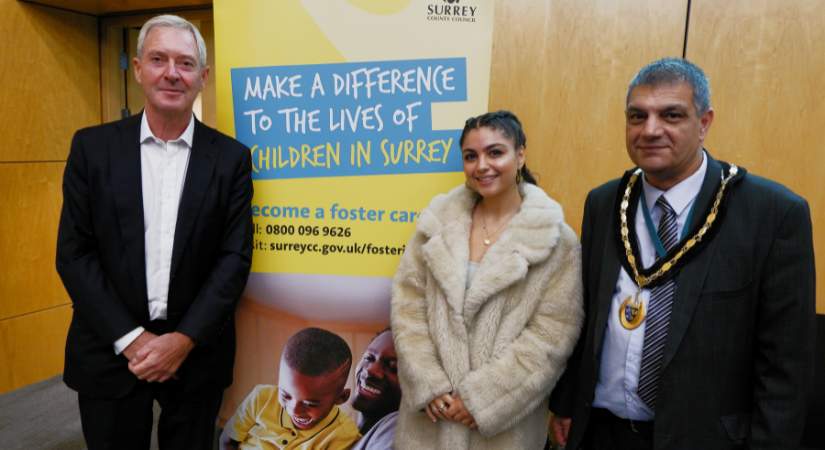 Start your foster carer journey today
'Any of us' This is the message at the heart of the latest foster care recruitment film which explains that anyone can become a foster carer and change the life of a child.
Jointly funded by over 80 councils across England, this film aims to raise awareness of fostering, dispel common myths and relieve any doubts.
Our fantastic foster carers
To celebrate the launch of 'Any of Us' and the new national recruitment campaign, foster carers and council members attended an event on Thursday 28 September, in Reigate.
As well as a screening of the film, the event was an opportunity to thank Surrey County Council's foster carers for the vital role they play in providing a stable family setting for children in care. At the event foster carer, Cindy, shared her experiences and stories about how becoming a foster carer has been rewarding, and music artist and Surrey care leaver Fiaa Hamilton spoke about growing up in a foster family and how this had a positive influence on her life.
About the film
'Any of Us' looks at three people from different backgrounds on their foster care journey. The film follows Chloe's story as she moves in with a foster family, and we see Ayesha, Neil and Marsha who all show the skills needed to be a foster carer. Be inspired and watch 'Any of Us' on Surrey County Council's YouTube page below.
Make a difference to the lives of children in Surrey
Nationally, there are over 70,000 children living with foster families in the UK. In Surrey, there are over 1,000 children in care and Surrey County Council have just under 400 foster families. The Fostering Network, the UK's leading fostering charity, estimates that over 9,000 more foster families are needed in the UK this year alone. Surrey County Council want all children in Surrey to grow and thrive and are hoping to achieve this by recruiting more foster families in the county.
Fostering is an incredibly rewarding experience that can transform the lives of everyone involved, the children, the foster carers and their families. Children who enter the care system have often experienced trauma and instability in their lives, so a caring, loving, and stable foster family can make the world of difference to their wellbeing and development.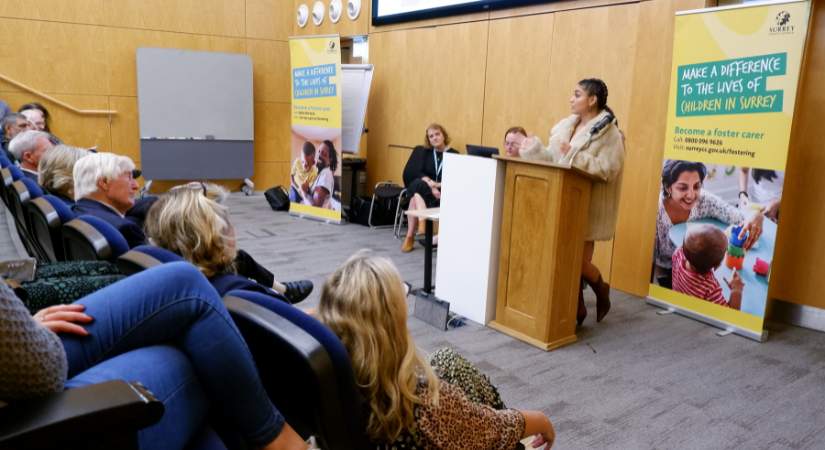 Join Surrey's biggest family and become a foster carer
Foster carers come from all walks of life and backgrounds, and there is no one-size-fits-all approach to fostering. Whether you are single or married, young or old, own your own home or rent, you can still become a foster carer. The most important thing is a willingness to provide a safe and loving home for a child in need.
Have you ever thought about fostering? Could you give a loving home to a child in care who desperately needs one? Take that first step and find out more because 'Any of Us' could have the potential to become foster carers!
You can contact Surrey County Council Fostering Service on 0800 096 9626, you can also email fostering.recruitment@surreycc.gov.uk or visit the Foster Care web page.
More from families and young people