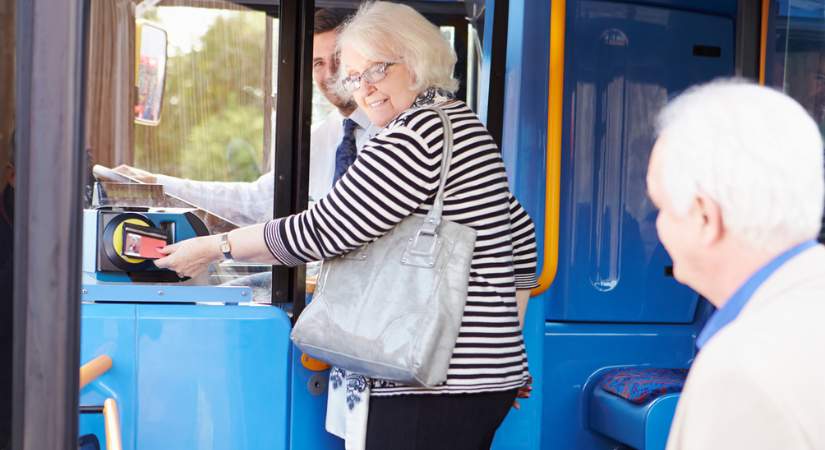 Check you're not missing out on a free bus pass
Travelling by bus doesn't have to be expensive. In fact, it can be one of the cheapest ways to travel if you're eligible for a free bus pass.
Anyone who is aged 66 and over or an eligible disabled person living in Surrey can apply for a bus pass which offers free bus travel not only in Surrey but anywhere in England! That means you could hop on a bus and take a trip anywhere you want to and not pay a single penny.
Around 25% of people who are eligible for a free bus pass have not applied for one and are therefore missing out, plus those who have a bus pass but are not using it. Since the pandemic the number of people travelling by bus has decreased and we'd love to see more people back using our bus network.
About the free bus passes
Bus passes for older people (aged 66 and older) and disabled people (aged 5 to 65) are valid on journeys between 9.30am and 11pm from Monday to Friday, and at any time on weekends and public holidays.
How to apply
If you think that you or someone you know might be eligible for a free bus pass you can find out more on our free bus passes web page. Alternatively you can visit the web pages below for specific details:
Other bus discounts and passes
The Surrey LINK bus pass offers young people aged 20 and under, to travel for half price on single and return tickets for any journey that starts and/or finishes in Surrey. From mid November this means that some single bus journeys for those under 21 could be as little £1. Find out more on our Surrey LINK bus pass web page.
From 1 November, the government is extending the £2 bus fare cap on most routes across England until the end of December 2024, so you can continue to travel for less on participating Surrey buses. Find out more on our free bus passes web page.
More from community matters