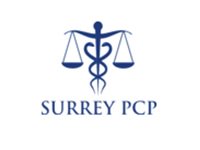 The Police Reform and Social Responsibility Act 2011 underpins new governance and accountability arrangements for policing in Surrey, which include the formation of a Police and Crime Panel.
The role of the Panel will be to examine the actions and decisions of Surrey's Police and Crime Commissioner and to make sure information is available for the public so that they can hold their Commissioner to account.
The Panel is a joint committee hosted by Surrey County Council, and consists of one elected councillor from each of Surrey's twelve local authorities and two co-opted independent members. An electronic copy of the Panel's constitution, including its terms of reference, can be found at the bottom of this page.
---
Surrey's Police and Crime Commissioner
David Munro, the Conservative candidate was elected as the Police and Crime Commissioner for Surrey following elections on 5 May 2016. David Munro took over from Kevin Hurley who was the previous Police and Crime Commissioner for Surrey (2012-16). The Commissioner is responsible for setting the strategic objectives for policing in the County.
This includes setting and updating a police and crime plan, setting the force budget and precept, and appointing, and where necessary dismissing, the Chief Constable. The Police and Crime Panel will play a key role in scrutinising decisions made by the Commissioner in connection to these responsibilities.
These new arrangements are designed to increase transparency of the delivery of policing services, and to give the public the ability to ensure their police are accountable. As such, the Chief Constable of Surrey Police is accountable to the Commissioner, and the Commissioner is accountable to the electorate.
---
Webcasting
All meetings of the Surrey Police and Crime Panel are broadcast live via the County Council's webcasting system. The recordings remain available for six months after the meeting and can be accessed via: www.surreycc.gov.uk/webcasts
---
News
On 5 July 2016 a Police and Crime Panel confirmation hearing was held to discuss the appointment of a new Chief Constable for Surrey Police. The Panel unanimously agreed that the proposed candidate, Mr Nick Ephgrave is recommended to be appointed to the position of Chief Constable of Surrey Police.
Files available to download