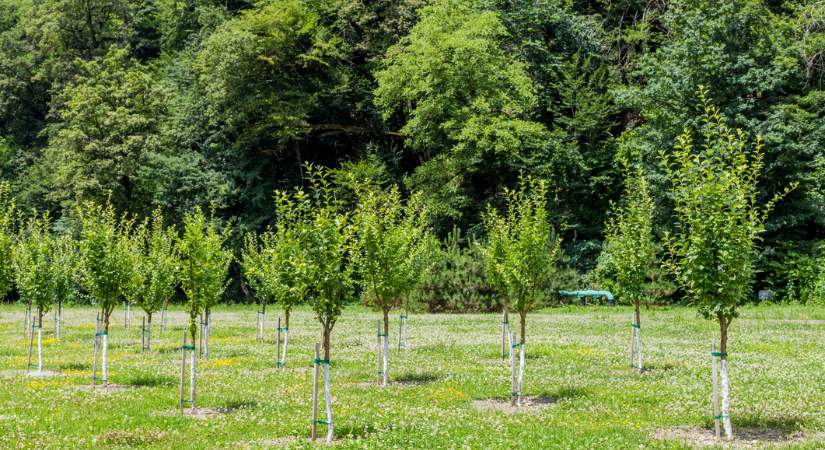 Things you can do to help with our tree planting goals across Surrey
It's our mission to plant 1.2million trees by 2030, as part of our strategy to help tackle climate change. But we can't do it without your help. Whether it's planting trees on land owned by community groups and schools, helping us to water the newly planted trees during the height of summer, or volunteering some of your time to plant trees, we've got it all covered here on ways you can help.
Watering newly planted trees
Newly planted trees should be watered at least once a week between April and September, and at the height of summer they would benefit from being watered every other day. We have a watering contract to water our trees, but some trees that residents have requested to be planted outside their house are watered by community volunteers. That's where you can help. If you see a tree on a highways verge or any tree that might be drooping or looking like it's thirsty, please:
Water the tree- using leftover bath or washing up water is fine
Avoid watering in full midday sun as the water will just evaporate.
Water the base of the tree slowly
We're recruiting green volunteers
If you have some spare time or would like to give tree planting a go, our next planting season starts in October and we're in need of some volunteers who would like to help. Any time you can offer is appreciated and you don't have to commit to set days or times. If you're interested, please fill out our tree planting volunteering online form and our tree planting team will be in touch.
Do you have land to help us plant trees?
To help us facilitate the planting of 1.2 million trees, we are looking for partners who would like to plant trees on their land. Last year we worked with schools, partners, and community groups to deliver a range of successful tree planting projects, which helped to support the planting of over 60,000 new trees across Surrey.
Planting trees can provide habitats and food for wildlife, provide shade and more. If you are interested in tree planting and would like to take part in the project, or would like further information, fill out the tree planting expression of interest online form.
More from greener futures