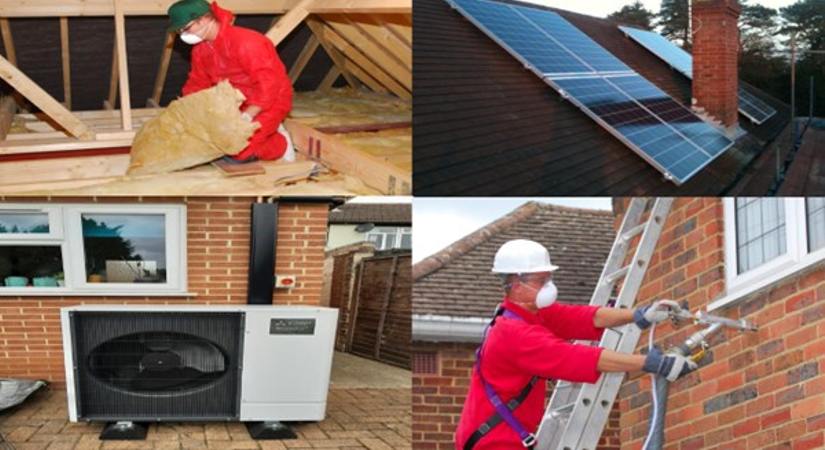 Helping you to make your home more energy efficient and environmentally friendly
Making your home more energy efficient and environmentally friendly is a great opportunity to reduce energy bills and do your bit for the environment and reduce your carbon footprint.
What funding is available?
We've been awarded Government funding through the Home Upgrade Grant scheme, which means you could be eligible to receive a free grant of up to £38,000.
What can I use the fund for?
Funding can be used for a variety of insulation measures such as cavity wall, loft, external wall, park home and underfloor insulation as well as solar PV and thermal panels, air source heat pump and smart heating controls.
Who is eligible?
The eligibility criteria is as follows:
The property must not be heated by mains gas
The property must have an EPC rating of D, E, F or G
You must be in receipt of means-tested benefits or have an annual gross household income below £31,000. If your incomes exceeds £31,000 annually, you might still be eligible.
Some residents have already benefitted from the funding and have already had improvements fitted. Here are some comments from the previous funding scheme.
Neil from Waverley:
"Very positive experience. Thank you for everything. I have no concerns regarding the work, your contractors under the scheme have all been exceptional. Prompt and the subcontractors helpful."
Robert from Reigate and Banstead:
"The whole team from start to finish were professional, polite and friendly. Every one of them did a first-class job. Extremely pleased with the work carried out."
Tessa from Epsom:
"Absolutely amazing company. Everyone involved have been extremely respectful towards my family and I, and of my home."
Find out more
For more information and to check if you're eligible for the grant, visit the Action Surrey website or call 0800 783 2503. You can also use the Government's eligibility checker to learn more about the scheme and submit your application.
More from greener futures