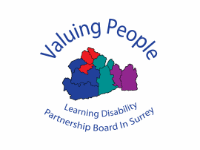 People with a learning disability and family carers attend meetings alongside senior managers and commissioners from social care, education, health services and voluntary organisations.
The Board meets six times a year and members work in partnership to shape important strategies for improving the lives of people with a learning disability. The dates can be found below.
If you would like to find out more about the Partnership Board, please email ldcommunications@surreycc.gov.uk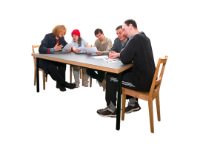 We also have Local Valuing People Groups that meet across the four areas of Surrey.
They make sure everyone has a voice and can talk about local issues. These groups meet four times a year and representatives from each group attend the Learning Disability Partnership Board.

---
Meeting minutes
Meetings for 2023 are held from 10.30am to 12.30pm and the dates are as follows:
Thursday 2 March 2023
Thursday 4 May 2023
Thursday 6 July 2023
Thursday 7 September 2023
Thursday 2 November 2023

If you would like to request any previous meeting minutes that are not below, please email us at: ldcommunications@surreycc.gov.uk
Previous meeting minutes:
---
Terms of reference
Find out what the partnership will do and how it will do it.
---
Debbie, Co-Chair of the Learning Disability Partnership Board
Debbie speaks about her role as Co-Chair and what she enjoys about being a part of the Learning Disability Partnership Board: