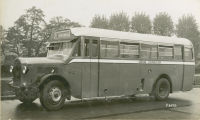 The records of Dennis Specialist Vehicles Ltd form one of the largest collections at Surrey History Centre.
They document the history of the company, Dennis Bros. Ltd, established by John and Raymond Dennis in 1901, and its successive companies.
In 1895 John Dennis (1871-1939) opened the Universal Athletic Stores in High Street, Guildford. He was joined by his brother Raymond Dennis (1878-1939) and they began producing the 'Speed King' and 'Speed Queen' bicycles. The brothers expanded into motor tricycles, and by 1900 were making motor quadricycles.
In 1901 Dennis Bros. Ltd moved into a factory designed for the production of their motor vehicles on the corner of Onslow Street and Bridge Street, in Guildford. This building was later known as Rodboro Buildings, after the Rodboro Boot and Shoe Company who bought the building from Dennis in 1917. The brothers launched their first motor car in 1902, buses in 1903, followed by vans and lorries, and fire engines, the most famous of Dennis Vehicles, from 1908. Dennis vehicles, especially fire engines, were exported around the world, including to the fire services of Singapore, Athens, Brisbane, Barbados, Cairo, Penang and Shanghai.
Dennis Bros. Ltd made ambulances from 1909, and cesspool emptiers and refuse vehicles from 1921. During both world wars production was entirely devoted to the war effort and the factory, since 1911 at Woodbridge Hill, produced over 7000 subsidy vehicles between 1914 and 1918, and Churchill tanks, army lorries and Lloyd Bren gun carriers, between 1939 and 1945.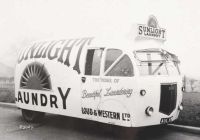 The company was affected by competition during the late 1950s and 1960s, and was bought by Hestair Ltd in 1972, who renamed it Hestair Dennis. The company concentrated on the export market, winning the Queen's Award for Export in 1977. By the late 1970s Hestair Dennis successfully entered the home market again. In 1985 the company was re-named Dennis Specialist Vehicles. It moved to a new factory on the Slyfield Industrial Estate in 1991.
The archives of Dennis Specialist Vehicles are held at the Surrey History Centre. They are a vital source for the history of Dennis vehicles and are frequently used to assist in the reconstruction of vehicles. The principal series of records deposited include directors' minute books, annual reports and accounts, 1901-1974; financial records, 1901-1967; property records, 1905-1954; royal warrants, patents and trademarks, 1895-1972; personnel records, 1902-2001; sales records, c.1915-2000; customer order books, 1905-1984; vehicle production registers, 1908-1995; chassis books, 1921-1966; engine books, 1920-1974; works production orders, 1910-1995; vehicle handbooks and brochures, 1902-2001; press reports, 1907-2002; engineering drawings, 1903-2001; photographs and films, 1908-1970s. For the principal catalogues see 1463, 5016, 7180 and 8886. Other records are also to be found in our online catalogue.
Images
Dennis single decker bus for Durban Corporation, c.1934. SHC ref 1463/PHTALB/2/4/P5659
Dennis van for Sunlight Laundry, c.1935. SHC ref 1463/GN/4/2/P5029