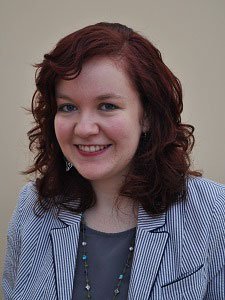 Beth is a graduate trainee at Surrey County Council and she spent a week volunteering at Young Epilepsy.
We spoke to Beth about how volunteering with Young Epilepsy allowed her to develop her professional skills and learn more about working for a charity.
How did you find this volunteering opportunity?
"I decided to volunteer with Young Epilepsy after seeing their stand at a Surrey County Council event where I spoke to a very enthusiastic member of staff. When the opportunity arose as part of my graduate scheme to spend a week with a voluntary, community or faith organisation, I decided to do more research into the support Young Epilepsy provides to young people with epilepsy and associated conditions."
What role did you do during the week with the charity?
"During the week I undertook a number of pieces of research around the charity's national outreach services for young people with epilepsy and their families. At the end of the week, I summarised my work and presented it to the Partnerships and Outreach Manager. I evaluated how the charity measures the effectiveness of its outreach services, providing productive feedback on how they measure the impact they are making for young people with epilepsy and their families."
How has this benefited your professional role?
"I will be able to transfer this learning to my role at the council in terms of how I measure direct impact on residents. I used experience from my placements on the graduate scheme to make suggestions about how data could be collected more efficiently and how outcomes could be shared with stakeholders."
What else did you gain from your volunteering?
"I spent the week at Young Epilepsy's Surrey campus where they have a school, college, and medical centre alongside their offices. Being based at this campus was a great experience, as it enabled me to learn more about the scope of Young Epilepsy's work, including how they fundraise."
"Spending time at a charity was a very valuable experience, as it offered me quite a different perspective to the county council. I had the opportunity to meet a variety of staff, students and volunteers. I had a tour of the medical centre and school, which taught me more about epilepsy as a condition as well as the important work Young Epilepsy and other charities do to raise awareness."
What advice would you give other graduates thinking of volunteering?
"Overall, I would definitely encourage other graduates to volunteer. I carried out some very useful research for Young Epilepsy and also felt I was contributing to the council's priorities. My week at Young Epilepsy provided me with a different perspective and a number of useful learning points to apply to my professional role."
---
To find out more about supporting young people with epilepsy visit the Young Epilepsy website.
To speak to someone about volunteering where you live, get in touch with your local Volunteer Centre.