Page contents
Avian Flu 2022
APHA provides regular updates on the latest situation regarding the incidence of Highly Pathogenic Avian Flu (HPAI) in the UK.
Wild birds
Do not touch or pick up any dead or visibly sick birds that you find.
Whilst APHA continues to confirm Highly Pathogenic Avian Flu in wild birds and a small number of poultry premises, APHA continues to ask that you report findings of dead wild waterfowl (swans, geese or ducks) or other dead wild birds, such as gulls or birds of prey. You should report them to the Defra helpline on 03459 335577.
APHA collects some of these birds and tests them to help understand how the disease is distributed geographically and in different types of birds. Not all birds will be collected - wild birds are susceptible to a range of diseases and injuries and not all dead birds will have been infected with avian influenza.
APHA publishes a report, regularly updated, on findings of highly pathogenic avian influenza (bird flu) in wild birds in Great Britain and provides further details in outbreak assessments.
Heat stress in cattle, sheep and pigs
For many, the return of the long, warm, sunny days is welcome but for farmers and livestock keepers, the increasing incidence of extreme weather events (heat stress, drought and flooding) cause significant impacts to the welfare of livestock and the productivity of farms.
Outlined below are top tips for cattle, sheep and pigs to prevent heat stress.
This newsletter will also remind us of the benefits in maintaining and nurturing the countryside and the vital roles we all have to play, whether it is working in the countryside, participating in activities or simply enjoying the health and well-being benefits being outdoors provides.
Top tips for managing heat stress in cattle
Ensure all cattle have access to a good supply of drinking water
avoid unnecessary handling of cattle, handling quietly and calmly in the early morning ideally. Cattle require time to recover from high day time temperature so avoid handling in the evening as well
consider feeding in the late afternoon rather than the morning as this will allow the heat produced from rumen fermentation, which peaks four to six hours after feeding, to be dissipated during the cooler evening/nighttime
provide shade where possible
take steps to limit the number of flies around cattle in the hot weather by maximising airflow around the cattle.
Top tips for managing sheep in hot weather
Provide grazing stock with access to fields that have sufficient shad in the form of hedges or trees and be alert for fly problems. If necessary, consider housing animals
move, gather, handle or transport animals in the cooler conditions of the early morning or late evening wherever possible
consider providing extra forage during the cooler times to help compensate for reduced feeding activity in the heat
make sure all sheep have access to a good supply of drinking water.
Outdoor pigs in hot weather - top tips to avoid heat stress
Wallows - wallowing and rooting in the cool earth are the two primary methods used by pigs to cool down as heat is lost through the evaporation of water from the skin. It is important that the wallows are muddy as the layer of mud on the body can reduce sunburn. For most of the year, wallows will require minimum management. However, during the warmer months, effective wallow management is crucial to ensure they do not dry up
accommodation - essential that recently farrowed sows are encouraged to lie in their arcs to ensure piglets are able to suckle. However, internal arc temperatures will always be higher than external temperatures due to the heat produced by sows and piglets

ensure arcs are well ventilated
take advantage of prevailing winds - position the arcs so they face into the wind
open back vents to improve ventilation
consider painting arcs white to reflect sunlight

shade - sunburn is common in early summer (May and June) as pigs are exposed to the first strong sunlight since winter
severe sunburn, when the skin blisters, can cause pregnancy failure
although a layer of mud will reduce sunburn, it is essential to provide shade for the animals so they can move out of direct sunlight.
Farming is changing
This is a time of great change for farming as the government gradually phases out Direct Payments and introduces a new system that rewards farmers and land managers while delivering additional public goods that improve the environment. To date, the government has maintained the annual budget that means funds from Direct Payments have been redirected straight back into Countryside Stewardship and various new schemes. The same amount will be available to the sector, through the way it is distributed is changing.
Defra claims to create cleaner, greener landscapes and to reverse species decline and improve biodiversity whilst, at the same time, seeking to ensure that food producers stay competitive by helping farmers produce high quality food and to protect and enhance the environment on which a sustainable, productive countryside depends.
How to stop ragwort and other harmful weeds
Ragwort poisoning can have a devastating effect on horses and livestock including serious liver damage and is damaging other animals and crops. Ragwort (native to the UK) is only one of five harmful weeds covered by the Weeds Act 1959 (enforced by Natural England).
Harmful weeds are
common ragwort
spear thistle
broad leaved dock
curled dock
creeping field thistle
You can have harmful weeds growing on your land but you should stop them spreading on to agricultural land that's used for grazing, forage (silage and hay) and to grow crops.
Whilst Natural England will not usually take action if weeds have spread on to other types of land, such as private gardens or allotments or are growing more than 100 metres from agricultural land, you may have to pay back costs associated with clearing the weeds if you do not clear them yourself when Natural England asks you to.
If you are aware that harmful weeds have spread to agricultural land and are at high risk of spreading (usually within 50 metres of agricultural land) and the landowner does not take appropriate action, then notify Natural England by email.
Hedgerows
Hedges are more than just lines of shrubs and often have herbaceous growth at or near the base and many contain mature trees. Many are set on banks and can have ditches along one or both sides. The best hedges have wide margins, often referred to as buffer strips or headlands, which are managed differently from the arable or grass crop.
hedges provide significant habitat for many threatened species and are critical for the continued existence of much wildlife in farmed landscapes, playing a vital role in supporting the complex ecological webs that are essential to life on farms
improves water quality by trapping sediment, nutrients and pollutants before they reach watercourses and improve air quality by removing particles and pollutants from the air, absorbing carbon monoxide from the atmosphere and storing it within the wood
hedges contribute to the character and appearance of landscapes
over 2,000 species big enough to be seen with the naked eye have been found in just a single hedge.
Farmers and livestock keepers benefit from hedgerows as they
reduce soil erosion and flooding by slowing water flow so it soaks into the ground more easily
provide forage and shelter from the wind for your livestock, boosting their health and yield
supply wood for timber and fuel and screen unsightly buildings and developments.
Public rights of way - footpaths and bridleways
A public right of way is a right by which the public can always pass along linear routes over land. Although land may be owned by a private individual, the public have a legal right across the land
rights of way are considered to be a national asset providing the freedom to explore, connect with nature and enjoy the beauty of the countryside
The Public Rights of Way networks in Buckinghamshire and Surrey (over 3,000 kilometres in Buckinghamshire and 3,444 kilometres of rights of way in Surrey) enables residents to access wonderful countryside alongside other benefits including sustainable transport choices that can help to reduce emissions and road congestion
rights of way provide access to the beautiful countryside and opportunities for exercise and fresh air that contribute to the health and well-being of residents.
If you have access rights on your land, you need to know:
what people can do along any public right of way
where people can walk freely on open access land or in the coastal margin
if any common land also has horse riding rights
how you can restrict visitors' access on open access land or in the coastal margin, such as times of exceptional fire risk or during dangerous operations.
Keep rights of way clear:
You must not block a public right of way or public waterway, either permanently or temporarily and cut back overgrown vegetation from gates, paths, bridges and stiles - this includes clearing overhead vegetation
restore the surface of a public right of way if you carry out activities such as cultivation
access on your land should be easy for visitors with different abilities and needs. Create gaps or put up accessible self closing gates instead of stiles where there is public access, if possible, and keep gates and stiles in a safe, useable condition
consider self closing gates if you want gates to remain closed or use signs to tell visitors to close the gates behind them
keep your land free from farm rubbish, which can encourage fly tipping
you can claim 25% (or sometimes more) from the highway authority for replacement work.
Particular advice for dog owners using public rights of way
Incidents of people being attacked by cattle while walking in the countryside are few and far between. However, the British countryside is working land in which farmers earn their living and animals graze in close proximity to walkers.
Meeting cattle in the countryside
Here are some tips from the National Farmers' Union (NFU) and Ramblers' Association about what to do if you come across cattle in the countryside through which you are walking:
Do:
be prepared for cattle to react to your presence, especially if you have a dog with you and if there are calves around
move quickly and quietly and, if possible, walk around the herd
keep your dog close and under effective control on a lead.
Don't:
get between costs and their calves, make as wide a detour as you need to
hang on to your dog. If you are threatened by cattle, let the dog go as the cattle will chase the dog and your dog is more nimble than you
put yourself at risk. Find another way around the cattle and rejoin the path as soon as possible
panic or run. Most cattle will stop before they reach you. If the follow, just walk on quietly.
Woodlands
Farm woodlands - the benefits.
Woodlands are precious features of the English agricultural landscape and expanding tree cover around your farm can provide far reaching financial and environmental benefits for your business.
Trees play an important role in sequestering carbon dioxide as well as supporting adaptation to the impacts of climate change through shading and flood prevention. They can also provide significant benefits in terms of air quality, biodiversity, health and wellbeing, education and the economy.
By planting trees on your land, you can help to change England's landscapes and treescapes for the better. Trees can generate revenue to help improve your land and business. And, your business will be better equipped to meet future environmental challenges.
The government is providing funding of up to £10,000 for every hectare of new woodland that farmers, landowners and tenants plant under the England Woodland Creation Offer to facilitate diversification, generate income and deliver environmental benefits that support wider land management goals.
Did you know woodlands absorb carbon that you can sell as carbon credits.
Surrey's new tree strategy
As part of Surrey's ambition to be a carbon neutral county by 2050, Surrey County Council's Climate Change Strategy sets out a target to facilitate the planting of 1.2 million trees (one for every resident) by 2030.
The New Tree Strategy is for the whole of Surrey, including residents, businesses, the public sector and both borough and district authorities with the county council taking a coordinating role
Tree planting schemes in Buckinghamshire
Buckinghamshire Council is on a mission to create a greener, cleaner future for everyone in Buckinghamshire
The Bucks Tree Mission will create brand new woodlands through the planting of over 500,000 trees in the next 10 years whilst supporting other tree planting projects in Buckinghamshire.
Buckinghamshire and Surrey Trading Standards - what we do
We are the enforcement authority for Buckinghamshire and Surrey animal health and welfare legislation working with Defra/APHA to ensure that keepers understand and follow the rules to maintain high standards of animal welfare, the human food chain is protected, prevent livestock disease and to protect the rural economy for the benefit of everyone.
We monitor, evaluate and respond to Defra intel and referrals from the public (and bodies such as the RSPCA) and carry out routine farm inspections (including feed premises) responding urgently when there is a risk of severe animal welfare or livestock disease.
Experienced and qualified inspectors are available to provide advice to keepers.
Contact us:
Further advice and links to guidance can be seen on our Animal Health page.
Practical help and support for farmers and families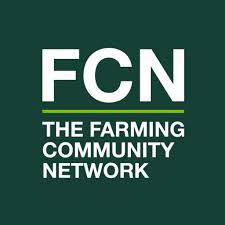 The Farming Community Network (FCN) is a voluntary organisation and charity.
Whether the issue is personal or business related, FCN is there to help farmers, livestock keepers and their families.
FCN can be contacted by phone on 03000 111 999, calls will be answered in person from 7am to 11pm every day of the year.
FCN runs a confidential, national helpline and e-helpline which is open every day of the year from 7am to 11pm where volunteers provide free, confidential, pastoral and practical support to anyone who seeks help.
Over 6,000 people a year benefit from FCN's support and can help with a variety of issues.