Contents
Farming - Businesses Against Scams - Free Webinars
Buckinghamshire and Surrey Trading Standards is pleased to host three Businesses Against Scams online sessions focussing on issues directly relating to the farming industry.
In the last year, there has been a 66% increase in scams, with farmers being particularly vulnerable due to isolation in the workplace often related to the pandemic and Brexit uncertainty, causing financial loss and stress.
The webinars aim to help farmers learn how they can protect themselves from frauds and scams with an opportunity to discuss any problems and issues arising from these topics, in a confidential manner. Trading Standards' officers and representatives from the Farming Community Network will be present to provide advice, pastoral guidance and practical help.
Book your free place on our Businesses Against Scams session.
The Future Farming Resilience Fund is now open
Defra is delivering one of the biggest industry changes to any sector anywhere in the UK. The Future Farming Resilience Fund is designed to provide business support to farmers and land managers during the early years of the agricultural transition.
The free support will be available from August 2021 through to March 2022 and any farmer or land manager currently in receipt of BPS is eligible to apply.
The scheme will focus on assisting farmers and land managers to make the right decisions for themselves, their families and their business through effective discussion and planning.
Laurence Gould Partnerships' Farm Resilience Scheme is now open to farmers in Buckinghamshire and Surrey. It is available, at no cost, to farmers and on a first come first service basis. Apply now to avoid disappointment.
To avoid missing out on this phase, contact Cheryl Brown at newmarket@laurencegould.com or call on 01223 813622.
A new livestock database on a one multi-species system
The Livestock Information Service (LIS) is an industry/government collaboration. This database is being setup to be a vital component in animal disease management and control, allowing the UK government to meet its statutory and international obligations through one database accessible to all farmers, keepers and associated stakeholders.
LIS is aiming to make it easier for farmers, producers, abattoirs and keepers, who are required to record livestock movements, including births and deaths, on one system and provide a simple service for all species whilst promoting greater efficiency and productivity.
LIS will not initially feel very different to the current ARAMS service to begin with. This is to ensure there is continuity between the old and new services. It will still be possible to report movements on paper and is being introduced in Spring 2022.
Cattle and pig movement reporting will be added to LIS in due course, with electronic tagging of cattle being introduced after further consultation through Defra.
What is a Nitrate Vulnerable Zone?
A nitrate vulnerable zone (NVZ) is a conservation designation area determined by the Environment Agency covering land that drains into nitrate polluted waters, or waterways that could become polluted by nitrates due to environmental health threats. NVZs account for approximately 55% of agricultural land in England.
Why are we concerned at the level of nitrates in the soil? How do excess nitrates affect plant growth?
An increase in nitrate, like an increase in any salt, will increase the osmotic concentration of the soil solution. As a result, the roots of the plant must take up minerals from a more concentrated solution. Nitrate is water soluble so can leach out of soils and pollute watercourses.
If the soil gets too concentrated, there will come a point where the plant is not able to take up any water and the plant will start to wilt. Even before this point is reached, the plant will grow slower.
If farmers apply too much fertiliser, then it cannot be taken up by plants fast enough, or retained by the soil, so there is a danger that it will be washed through into the drainage water and get into the rivers. If this happens, then algal growth (and the growth of other water plants) in rivers can be stimulated and the result if eutrophication. If there's enough overgrowth of algae, it can prevent oxygen from getting into the water, making it hypoxic and creating a dead zone where no organisms can survive.
What is the law on NVZs
The regulations, enforced by the Environment Agency, seek to reduce water pollution from nitrogen by restricting the quantity of nitrate, in nitrate vulnerable zones, via manure and fertiliser alongside record keeping requirements. Those who do not comply can be fined by the Environment Agency.
Defra has issued guidance on the maximum average amount of manufactured fertiliser and organic matter (the N-max limit). Farmers must produce risk maps if they are spreading organic matter on their land indicating the relevant topography and water systems.
Farmers can apply for grassland derogations to use higher levels of nitrogen if the nitrogen comes from manure and the agricultural area does not include surface water, buildings, woodland or greenhouses. Defra issues guidance on how silage and slurry should be stored, especially in relation to water sources.
Planning ahead for winter bedding
Now is the time to work out how much straw you will need for bedding and feeding over the winter in a worst-case scenario and calculate whether there will be a deficit.
Alternative options, such as sand, sawdust, woodchip, crushed husk, wastepaper or calcium carbonate can reduce dependence on straw. But all bedding materials require careful management to provide optimal lying conditions and to maintain animal health and welfare.
A good bedding material should be comfortable, non-abrasive, highly absorbent of water and urine, non slippery and low in environmental bacteria.
It is important to ensure that any bedding material has been screened to remove contaminants, such as nails, metals, glass and plastic, that could cause injury. It's also worth re-examining materials even if they have passed through a magnetic process.
Whichever material is chosen, these top five tips to help reduce the amount of bedding required:
store bedding in a dry place
ensure buildings are well ventilated to eliminate moist air and help keep bedding dry
ensure no water from gutters and water troughs gets on to bedding
passageways should be scraped regularly to reduce the occurrence of muck and slurry being transferred onto cubicle beds via the cows' feet
keep cubicle surfaces dry and remove any soiled or damp bedding twice daily.
Avian Flu - winter 2021
As of 3 September 2021, the UK is officially free of #AvianInfluenza.
While we are now free of bird flu in this country, there is a constant risk of the disease returning through wild birds and this is likely to increase as winter approaches, temperatures fall and more migratory birds start arriving in the UK.
Poultry and captive bird keepers should maintain good biosecurity practices, such as cleaning footwear, feeding birds indoors, and minimising contact with wild birds. Building this simple action as a routine will go a long way to limiting the risk of spreading disease.
Buckinghamshire & Surrey Trading Standards - what we do
We are the enforcement authority for Buckinghamshire and Surrey animal health and welfare legislation working with Defra/APHA to ensure that keepers understand and follow the rules to maintain high standards of animal welfare, the human food chain is protected, prevent livestock disease and to protect the rural economy for the benefit of everyone.
We monitor, evaluate and respond to Defra intel and referrals from the public (and bodies such as the RSPCA) and carry out routine farm inspections (including feed premises) responding urgently when there is a risk of severe animal welfare or livestock disease.
Experienced and qualified inspectors are available to provide advice to keepers.
Contact us:
Further advice and links to guidance can be seen on our Animal Health page.
Practical help and support for farmers and families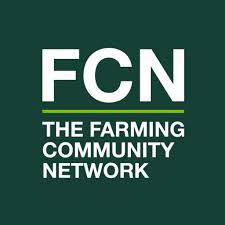 The Farming Community Network (FCN) is a voluntary organisation and charity.
Whether the issue is personal or business related, FCN is there to help farmers, livestock keepers and their families
FCN can be contacted by phone on 03000 111 999, calls will be answered in person from 7am to 11pm every day of the year.
FCN runs a confidential, national helpline and e-helpline which is open everyday of the year from 7am to 11pm where volunteers provide free, confidential, pastoral and practical support to anyone who seeks help.
Over 6,000 people a year benefit from FCN's support and can help with a variety of issues.