This page includes information about how we work with you on:
---
Your EHCP school reviews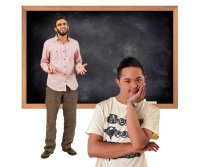 Our SEND Team will lead on reviewing your Education, Health and Social Care Plan (also known as an EHCP). However, if we know about you and you are on our pathway, the Transition Team may take part in your EHCP School Reviews, from Year 9. This will help us hear about your plans, answer any questions about Adult Social Care, give advice and guidance and start to think about any support you might need once you are 18.
They should give you and your family time to look into the best options available in your local area.
For more information, please see services for children in education with SEND.
---
Getting to know you
Your Adult Social Care Assessment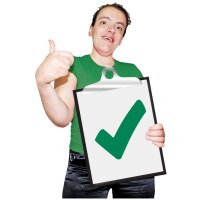 After you turn 17, and if you might require support from Adult Social Care, the Transition Team will arrange a meeting to get to know you and understand your hopes and plans for when you turn 18. We can have this meeting at a time and place of your choice with those you want to help you with this meeting.
At the meeting we can explore what practical support you might need to reach your life goals and be as independent as possible.
This may include:
support to complete daily living tasks;
education and training;
getting ready for employment, and finding a job; and
taking part in activities and getting out and about in your local community and beyond.
You may also need advice from our occupational therapists for practical things to keep you moving or help with doing activities which you may find difficult.

The tool we use to record this information is called an Adult Social Care Assessment.
When your assessment is complete, we will tell you if you are eligible for funded support from Adult Social Care. And if not, we will also make sure you have information to help you.
Getting ready for your Adult Social Care Assessment
We know these meetings can be overwhelming and these might seem like big questions and you may not know all the answers to everything.
The information below can help you prepare by thinking about the questions.
The Transition Team will help you and your family through this process. We will always make sure you have someone to help you during these conversations and, if your ideas and plans change, then we will update the information at regular intervals.
We will always make sure you have a copy of your Adult Social Care Assessment for you to keep.