Wills can be a great source of information for family historians, providing details about family members, property and possessions. Thanks to the Herculean task performed by one of our volunteers, Cliff Webb, transcripts of all the Prerogative Court of Canterbury (PCC) wills relating to Surrey until approximately 1700 are now available to search on our online catalogue. The original wills are held at The National Archives under the reference PROB and are not held by the Surrey History Centre.
Wills are often thought of as being stuffy and boring, filled with legalise language which is hard to understand, and in some cases this is true. However, they can also provide brief glimpses into a person's life by showing us what was important to them and how they regarded the people around them.
Naturally, for many people making their will, their first concern is how and where they will be buried:
'To be buried where my wife Sarah is to be buried and our coffins to touch and to be buried at night privately'. Sir Purbeck Temple, Croydon, 1693.
'To be buried in St Saviour church as near as possible to my late wife Mary as near as possible the right side of her and as that will necessitate some pews being removed the cost of that & restoring them to be paid'. John Mynter, Southwark, 1585.
'To be buried in St Saviour church about 9pm being about the time people go to bed'. Thomas Waller 1636.
'To be buried with as much frugality as possible'. Daniel White, Rotherhithe, 1694.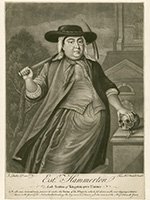 For others, they are more concerned with what will happen during the ceremony.
'100 of my friends be invited to my burial by printed tickets and a pair of gloves, a glass of wine and a sprig of rosemary be given to all who attend'. Henry Turton, Southwark, 1679.
'To be buried in St Saviour church; 200 men to be invited to my funeral and to each a mourning ring of 7 shillings at least; to the number of aged poor that matches my age in year a gown each; a convenient number of Bluecoat Boys to accompany me to the grave; a tomb to be built over my grave with my statue in stone as near resembling my effigy as possible with my name, age and day of death in gold letters with my coat of arms and the tomb railed in with iron bars'. Lionel Lockyer, Southwark, 1671.
'No rings or gloves at my burial nor a sermon, only biscuits and claret wine'. William Lord, Southwark, 1685.
'To be buried in St Saviour church within 30 hours of my death on the south side between 9pm and 11pm without any blacks for mourning etc, suppers etc.' Joyce Clarke, Southwark, 1626.
'To be buried within 3 days of my death in the stillest time of the night by torchlight with the least ostentation and the fewest of my friends only my nearest relations to accompany my corpse'. John Bromfield, Southwark, 1665.
Although many of the wills are in a standard format, 'All to my wife', being a favourite, others contain glimpses of family dynamics, highlighting both good and bad relationships:
'All to my son Erasums who more loving than the rest of my children' Peter Snelling, Bletchingley, 1609.
'My wife Jane is "the greatest of all God's temporal gifts to me"'. Richard Holman, Dorking, 1652.
'To my son George 10s only (he having had his portion and for a secret best known to myself I have resolved to give him no larger legacy' William Powell, Kingston, 1639.
'I wish to exclude my undutiful and unthrifty son Humphrey from any part of my estate'. John Hayward, Tandridge, 1630.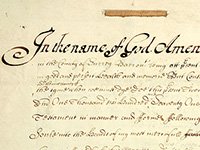 Stipulations within a will can cause problems, and so it is always better if people can think ahead:
'If I made my wife and son joint execs. there would be no agreement so make my wife sole exec'. William Walter, Wimbledon, 1604.
They can also be used to make it clear how you feel about certain people:
'And also my small estate which my wife's plundering kindred have left me'. Robert Tooker, Streatham, 1655.
'My husband William West has breached the agreement made with me in our marriage settlement by taking without my consent or knowledge several sums of money of mine and my orphan children to the value of £800 over and above the £1,500 allowed to him in said agreement and never repaid a penny so I leave him only £1 to cut him out of any claim'. Elizabeth West, Camberwell, 1686.
'Re my daughter Jane Bennett in respect of her strange disobedience, neglect and contempt of me in most uncivil, vile, clamorous and rebellious manner before and especially in my last dangerous sickness, when she refused and contemptuously denied to abide or be with me I earnestly desiring the same for my comfort in my great weakness and extremity when for want of comfort I was in great danger in Westminster like to perish for want of necessary and careful attendance, but contrariwise with her clamorous and undutiful brawling caused me much disturbance when she came to me in my said sickness'. Thomas Moore, Southwark, 1631.
They also include family information which may not be found in the usual family history sources:
'To my friend Elizabeth Bottrill alias Elizabeth Newey whom I have lived with in perfect friendship for many years and is my wife or intended wife, but such marriage cannot be proved by the ceremonies of the Church of England all my estate'. John Newey, Worplesdon, 1788.
My wife Ann 'has behaved towards me in a very undutiful and disrespectful manner and had undutifully and unnaturally withdrawn herself from me without any reasonable and sufficient cause and articles of separation at the instigation of my wife have been entered into'. Arthur Edwards, Ripley, 1770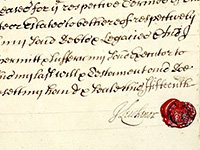 Sometimes there is a specific reason for making a will:
Oliver Lawrence, gentleman, was 'going on a journey' Lambeth, 1685.
'I am minded to go on a voyage to the East Indies' David Price, Newington, 1639.
'I did make a will but I don't know where it is or what was in it so revoked' John Atwicke, Egham, 1639.
Unfortunately, including the names of family members doesn't always help with sorting out the family tree!
'Lease of messuage or inn being The White Horse, Southwark I live in to be sold and money divided between my 4 children Christopher, snr., Christopher, jnr., Catherine and Alice', Christopher Dixson, Southwark, 1566.
Whilst some people seem to list everything that they own and have spent time deciding who will get each item, for others it appears to be a very simple decision:
'To my daughter Ann having nobody else to give it to'. Isabel Price, Kingston, 1640.
'To my mother Isabel Jones (who I normally call my mother) to bury me and all to her for she is the only friend I have in the world'. William Lord, Southwark, 1685.
Many of the wills are nuncupative, where the will is spoken first and then written down at a later date. Amongst other reasons, this could be because the person was unable to read or write or that they were too ill to write down their wishes:
'The testator's last words while the company were at prayer were: "I like this well I see Christ and see my soul going to paradise" and forthwith gave up the ghost'. William Pigott, Stanwell [nuncupative], 16 January 1610/11, 9am to 10am.
These are just a very small selection of examples from the collection. You can search for a specific name or place or just browse the records on our online catalogue.
Images
Select image to view a larger version.