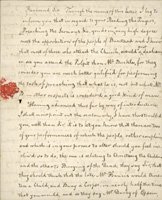 After Christmas 1825, George Brodrick, curate of Banstead, a bishop's son, though in the earliest days of his own clerical career, receives an anonymous letter, posted from Epsom. Written in a painstaking hand and style, the letter begins flatteringly for the young clergyman:
"Reverend Sir, Through means of this Letter, I beg to inform you that in regard to your Reading the Prayers, Preaching the Sermons &c. you do in a very high degree meet the approbation of the people of Banstead and I know that most of those who attend the Church, would a great deal sooner see you ascend the Pulpit than Mr Buckle, for they consider you are much better qualified for performing the task of preaching than what he is"
However, favourable comparison with the vicar is not all his correspondent has to say.
"I shall now point out the reason why, I have thus troubl'd you, well then Sir, it is to let you know that there are two of your performances of which the people rather complain...".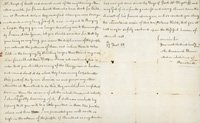 Mr Brodrick should know it is grumbled that all the neighbouring clergymen baptise and bury the dead in half the time he does,
"now in regard to burying of a Corpse, they say you are longer drawling over it than anybody. I mean at the Grave, but you should consider Sir, that by your being so very long, you incur the displeasure of the people, you exhaust the patience of them, and induce them to take Cold ... by standing longer than there is any occasion for, without their Hatts – I have not mention'd this in order that you should, as many of the Clergymen in London and round about it do, where they have many Corps to inter, skip part of the Grave Service, no was you or any other Minister at Banstead to do this, they would ... draw on them the censure of all the inhabitance".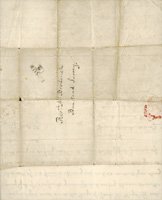 Mr Brodrick simply needs to speed things up, and he will then "rank as high in the esteem of the people of Banstead as any Minister has ever yet done" and indeed benefit for the duration of his earthly life:
"and may God of is infinite goodness and mercy shower down the choicest of his favors upon you, and so conduct you along the convulsive ocean of this tempestuous World, that you at Last may be safely anchord upon the blissful haven of eternal rest".
Does the 23 year old curate take this advice from 'An Occasional Hearer And inhabitant of Banstead'? He certainly keeps the letter: it was found again in the parish in 1978. The Reverend Brodrick spends a further few years at Banstead before becoming curate at Shalford, and finally establishing himself as Rector of the tiny rural parish of Titsey, where he works for the rest of his career.
Images: SHC refs 9309/3/1/1-3