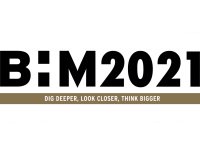 October is Black History Month.
Surrey Heritage has supported this international awareness campaign for nearly twenty years, recognising the need to preserve the history of Black lives in the county and raise awareness of their stories through our collections and outreach. For 2021 the Black History Month campaign is encouraging us to 'Dig Deeper, Look Closer, Think Bigger'.
Black history is British history. We celebrate the lives and achievements of Surrey's Black people using historical material sourced from our unique archive and library collections. Through them we reveal local life stories, with context, some of them uncomfortable to read but acknowledging how people of colour were treated in the past. We believe these stories and our collections are a powerful tool in the fight against racial discrimination. We welcome any new information which helps us to develop our collections and expand the dialogue about Surrey's Black History. If you can help, please contact us at shs@surreycc.gov.uk.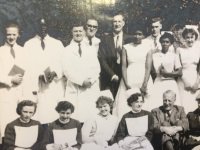 You can access our full online 'Black History in Surrey' resource at Black History in Surrey and discover our Black History Month events and activities over the years.
For this Marvel of the Month, we delve into the archives to reveal more about the recruitment of nurses from West Africa and the Caribbean, and acknowledge the immense contribution they made both to Surrey's psychiatric hospitals and helping the NHS to grow and thrive post-Windrush.
Staffing crises in British hospitals had been identified long before the establishment of the NHS in 1948, with personnel being recruited from Scotland, Wales and Ireland. After the end of the Second World War, health care staff came from several countries, including the Caribbean and parts of Africa. Some of these workers arrived on the MV Empire Windrush in 1948. A year later the Ministries of Health and Labour launched campaigns to recruit hospital staff directly from the Caribbean. Jeremy Harte, curator at Bourne Hall Museum, Ewell, reveals that senior NHS staff travelled to the Caribbean to recruit hospital auxiliary staff, nurses or trainee nurses, and domestic workers. Vacancies were often published in local papers and in 1949, the Barbados Beacon advertised for literate nursing auxiliaries aged between 18 and 30, willing to commit to a three-year contract working in hospitals across Britain.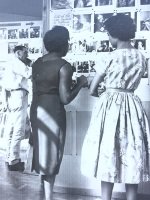 The severest shortages were in the most unpopular areas of nursing such as hospitals for the chronically sick, geriatric nursing, and mental hospitals (former asylums), of which Surrey had many. We hold the records for Surrey's mental hospitals and some contain photographs of Black doctors and nurses among their archives who were recruited from West Africa and the Caribbean. At Brookwood Hospital in Woking, in the 1940s and 1950s many staff came from Ireland but in the 1960s they were actively recruited from the Caribbean and Mauritius.
It was a similar story at Netherne Hospital, near Coulsdon. Recruitment was crucial if the NHS was to thrive and in these photographs, possibly taken as part of a recruitment drive in the 1950s, two Black women are shown viewing a nursing exhibition, whilst a Black nurse treats a patient (SHC ref 6376/12/1/20/17).

By the end of the 1950s the majority of nursing staff came from Ireland, West Africa or the West Indies, and only a very few were from the UK. By 1955 there were official nursing recruitment programmes across sixteen British colonies and former colonies supplying a source of labour to meet NHS staffing shortages. At the end of 1965, there were up to 5,000 Jamaican nurses working in British hospitals and by 1977 overseas recruits represented 12% of the student nurse and midwife population in Britain, 66% of them from the Caribbean.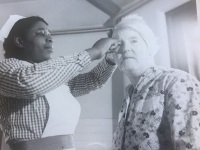 Racism and discrimination were universal experiences of health workers migrating to the UK, especially when it came to training and career progression. Many of the nurses who arrived from the Caribbean in the 1950s could only train as a State Enrolled Nurse (SEN) rather than the internationally recognised State Registered Nurse (SRN). This had significant long-term consequences and limited overseas nurses' options for returning home and gaining employment and promotion.
Jeremy Harte reveals that in 1953 the Reverend Basil De Mel arrived from Ceylon (now Sri Lanka) to be chaplain at The Manor Hospital, Epsom. He remembered the first batch of nurses arriving from Barbados. They stayed together in their rooms and at first there were tensions but soon everyone got on together. Thousands of miles away from their homes, friends and families, it was not surprising that it took time for them to settle in.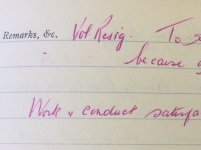 Black nursing staff also joined West Park, part of the Epsom Cluster of mental hospitals, which opened in 1924, for which we hold a large collection of records including the fascinating 'Character Books'. These small, fat volumes were compiled by the matrons and show evidence of recruitment from across the globe. They contain demographic and personal information, reports and evaluations of thousands of nurses, student nurses, nursing aides, and domestic workers employed at West Park Hospital from the 1920s to the late 1960s. Matrons wrote about each nurse's employment at the hospital, commenting on their personality, performance, and potential. The Matrons were sometimes complimentary but often scathing and it is no wonder they were feared by many new recruits! Thanks to the rescue efforts of Surrey History Centre staff, eighteen of these books survive today (SHC ref 6294/8/-; the books are closed to public inspection for 75 years).
American scholar, Dr Catherine Babikian, used our records for her doctoral thesis into immigrant nursing staff. She has created a short podcast video with us revealing more about the West Park Hospital 'Character Books' and their place in her important research. Discover more about Dr Babikian's research on our Exploring Surrey's Past website.
The Black History Month talk by Dr Babikian about her research into Black nursing staff in Surrey, which took place on 1 October 2021, will be available to purchase, details on our Surrey Heritage online shop.
Find out about surviving records for former mental hospitals in Surrey in our online guide.
Images
Select image to view a larger version.