Paper was first produced in China almost 2,000 years ago for the recording of drawings and writings. In the 8th century, the Chinese technique of papermaking spread to Central Asia, then via Egypt and Morocco across to Europe, with the first European paper mills being built in Spain.
It is hardly surprising that with such a long history a huge amount of paper material exists in the form of printed books, maps, documents, letters, pamphlets and notebooks. Even in the digital age paper plays an important part in our everyday life.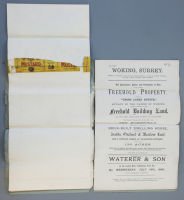 Paper is a very simple material made out of fibrous organic fibres from plants and wood. Although paper is a durable material (many archive collections go back hundreds of years and are still in use) it is vulnerable to poor environmental storage conditions and excessive handling. Many paper documents have also suffered damage from wars, fires and floods.
It is only in the last 50 to 60 years that the science of paper conservation has developed and the first guidelines to paper preservation and repair begun to appear (printed on paper of course!). H J Plenderleith's The Conservation of Prints, Drawings and Manuscripts (1937) and Roger Ellis's The Principles of Archive Repair (1951) are just two such examples.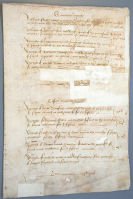 It was during the aftermath of the disastrous Florence flood of 1966 that the experience and skills of paper conservators around the world were drawn together. The disaster stimulated much interest and accelerated the progress of understanding and developing methods and materials in paper conservation. This increased the demand for qualified people and the need to develop formal training structures. The introduction of a full-time paper conservation course in 1970 at Camberwell College of Arts is an example of the developing interest in this relatively new craft. Since then paper conservation has made huge leaps forward but still follows the same earlier principles.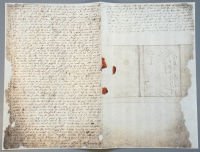 Of course, the practice of paper repair is not the exclusive preserve of the trained paper conservator. Many imaginative examples of paper repair have been found using an interesting selection of materials for the simple purpose of holding the damaged paper together! The first two illustrations demonstrate the creativity of people who developed a hands-on interest in preserving paper archives. By contrast, the third image shows a recent repair using current conservation techniques.
Select image to view a larger version.