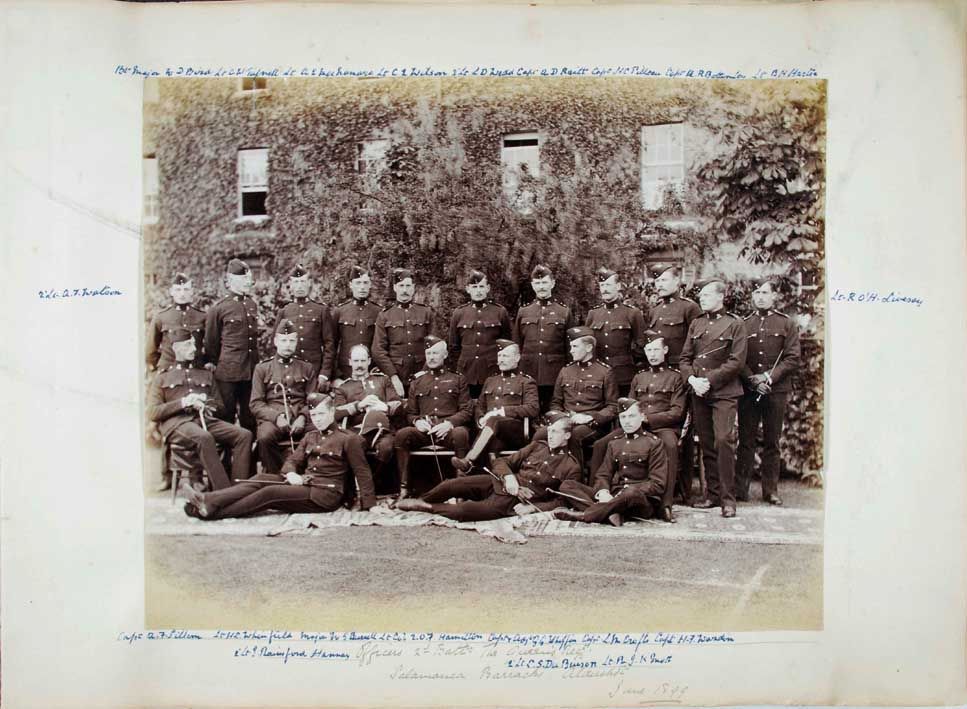 Between 1899 and 1902, the world looked on amazed (and amused) as the mighty British Empire was militarily humbled by the Afrikaans-speaking descendants of Dutch settlers (Boers) in two independent republics, the South African (Transvaal) Republic and the Orange Free State. The war did finally end in British victory and the annexation of both republics, but Britain's reputation was seriously damaged both by the military setbacks and the deployment of concentration camps to hold rebellious Boers. The two republics were eventually incorporated into the Union of South Africa, a dominion of the British Empire, in 1910.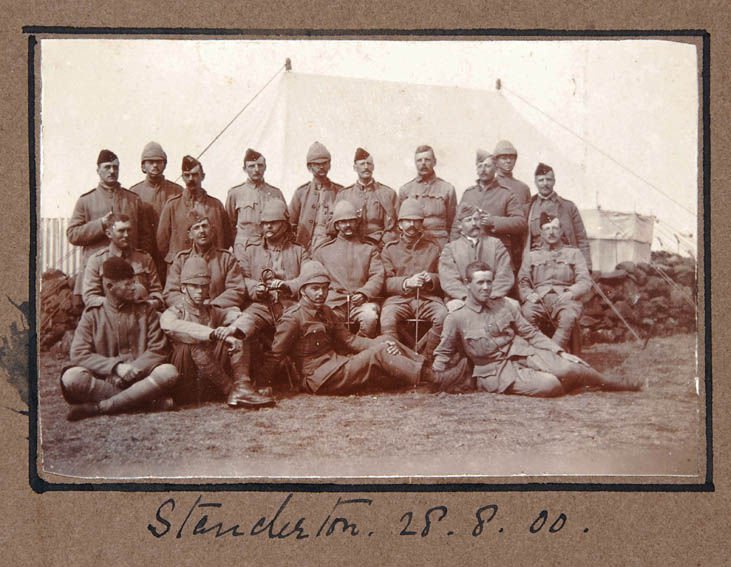 The 2nd Battalion of the Queen's Royal West Surrey Regiment served in the Second Boer War and was stationed in South Africa between November 1899 and May 1904 and a total of 44 officers served either with the battalion or on staff duties with the army during the conflict.
These photographs are from albums held at the History Centre among the Regimental Archives of the Queen's Royal Surrey Regiment and its predecessors, the Queen's Royal West Surrey and the East Surrey Regiment.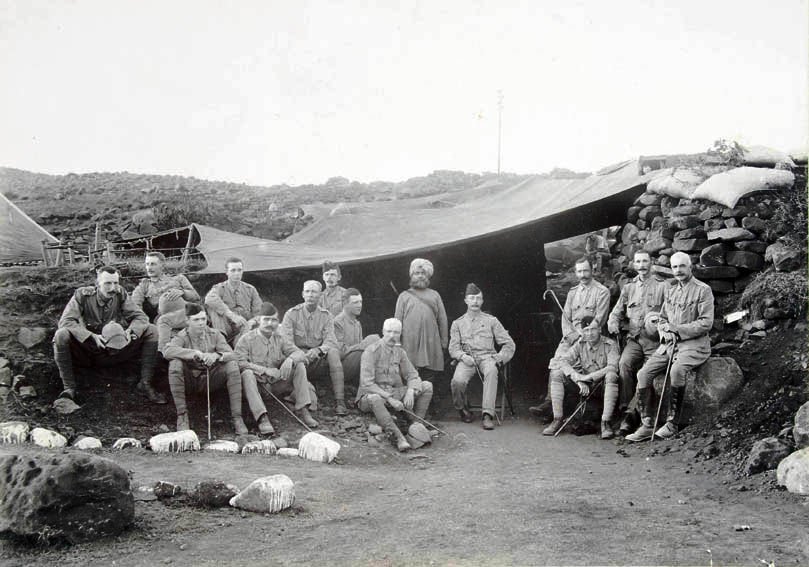 The albums are a wonderful source of images of the places where the regiments were stationed around the world, but also of the uniforms worn by the soldiers both in peacetime and whilst on active service.
Images
Select image to view a larger version.
Battalion officers in undress uniforms at Salamanca Barracks, Aldershot, in 1898 (SHC ref QRWS/30/WARDE/1)
Group photograph in various styles of service dress, taken in camp in August 1900 (SHC ref QRWS/3/11/14/2)
Informal group photograph (SHC ref QRWS/3/11/12/2).