People in Reigate and Banstead are taking the initiative and finding creative ways to make their local area an even better place to live and work. You may want to turn an overgrown patch of grass into a community garden or start a new dance group for young people. There are lots of opportunities and many like-minded people who want to make a difference and are willing to help. It's about building momentum, not perfection. Now could be the perfect time to share your idea and get the help you need to Make It Happen.
Page contents
---
Your Community Link Officer
The purpose of a Community Link Officer is to help you improve your area by getting a greater understanding of the issues being faced in your community and supporting you to tackle them, whether that's through finding appropriate funding, connecting you to other partners in Surrey or signposting you to support that is available.
Stuart Woods is the Community Link Officer in your area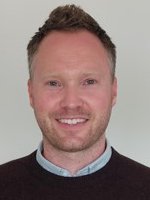 Stuart is here to help build closer relationships with residents and community organisations. He's here to listen to you, work alongside you and the great local community organisations in your area to facilitate conversations and make connections to Make It Happen.
If you would like to get in touch with Stuart, email: surreycommunities@surreycc.gov.uk
Follow your Community Link Officer for Reigate and Banstead on Facebook to find out what is happening in your local area.
---
Community events
Don't miss out on what's going on in Reigate and Banstead, visit Reigate and Banstead Borough Council what's on and Surrey Matters What's on for all the latest events. Surrey Libraries are in the heart of communities and offer many activities and events in your area, visit Surrey libraries events and activities web pages for more information.
---
Community news
Don't miss the latest news from Surrey County Council at Surrey news. Surrey Matters also has the latest updates on what's going on across Surrey.
For the latest news from Reigate and Banstead Borough Council visit Reigate and Banstead news.
---
Have your say!
All Merstham residents are invited to complete our survey regarding Merstham Community Hub. It's quick to complete and you will be helping to shape your community by sharing your thoughts.
To complete this survey please visit the Surrey Says website.
Paper copies of the survey are available to pick up from Merstham Community Hub, Portland Drive, RH1 3HY.
Closing date for survey: Tuesday 31 October.
---
A community vision for Horley
Building on the vision for Horley town centre developed in 2015 by the Horley Town Management Group, local stakeholders and residents have come together once more, working with all the local councils in the area, to help bring to life their ambition for Horley.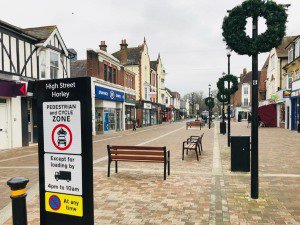 This work has involved many partners working together, including residents, volunteer groups and organisations, Horley Town Council, schools, cultural organisations, local employers, town centre businesses, health partners, and many other local stakeholders looking to re-imagine Horley, with support from Surrey County Council and Reigate and Banstead Borough Council.
To find out more, see a community vision for Horley
---
Key neighbourhoods
Key neighbourhoods have been identified across Surrey as the areas that are experiencing the most economic and health challenges. These Key neighbourhoods are given a special focus to ensure they are enabled to have more positive outcomes for their futures. For more information on key neighbourhoods visit, key neighbourhoods Surrey (Surrey-i). Below is a list of key neighbourhoods in Reigate and Banstead:
Hooley, Merstham and Netherne
Tattenham Corner and Preston
Horley Central and South
Redhill West and Wray Common
Your County Councillor
Your Surrey County Councillor is at the heart of your community.
Find your Surrey County Councillor
Your County Councillor is best placed to support your local community and help it to grow and develop. Their role is to make a difference to the quality of communities' daily lives and prospects. Each County Councillor has funding to help residents, voluntary and community organisations deliver activities that benefit local people in their neighbourhoods. This funding is known as the Members' Community Allocation. For Information on how to apply visit our Members' Community Allocation page.
---
In this section