People in Elmbridge are taking the initiative and finding creative ways to make their local area an even better place to live and work. You may want to turn an overgrown patch of grass into a community garden or start a new dance group for young people. There are lots of opportunities and many like-minded people who want to make a difference and are willing to help. It's about building momentum, not perfection. Now could be the perfect time to share your idea and get the help you need to Make It Happen.
Page contents
---
Your Community Link Officer
The purpose of a Community Link Officer is to help you improve your area by getting a greater understanding of the issues being faced in your community and supporting you to tackle them, whether that's through finding appropriate funding, connecting you to other partners in Surrey or signposting you to support that is available.
Gaby Markham is the Community Link Officer in your area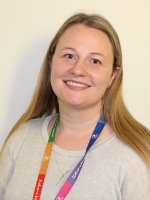 Gaby is here to help build closer relationships with residents and community organisations. She's here to listen to you, work alongside you and the great local community organisations in your area to facilitate conversations and make connections to Make It Happen.
If you would like to get in touch with Gaby, email: surreycommunities@surreycc.gov.uk
Follow your Community Link Officer for Elmbridge on Facebook to find out what is happening in your local area.
---
Community events
Don't miss out on what's going on in Elmbridge, visit Elmbridge Borough Council's What's on and Surrey Matters What's on for all the latest events. Surrey Libraries are in the heart of communities and offer many activities and events in your area, visit Surrey libraries events and activities webpages for more information.
---
Community news
Don't miss our latest news at Surrey News. Surrey Matters also has the latest updates on what's going on across Surrey. For the latest news from Elmbridge Borough Council, see Elmbridge news.
---
Key neighbourhoods
Key neighbourhoods have been identified across Surrey as the areas that are experiencing the most economic and health challenges. These Key neighbourhoods are given a special focus to ensure they are enabled to have more positive outcomes for their futures. For more information on key neighbourhoods visit, key neighbourhoods Surrey (Surrey-i). Below is a list of key neighbourhoods in Elmbridge:
Cobham and Downside
Walton North
Walton South.
---
Your County Councillor
Your Surrey County Councillor is at the heart of your community.
Find your Surrey County Councillor
Your County Councillor is best placed to support your local community and help it to grow and develop. Their role is to make a difference to the quality of communities' daily lives and prospects. Each County Councillor has funding to help residents and voluntary and community organisations to deliver activities that benefit local people in their neighbourhoods. For information on the funding available to communities please visit our Elmbridge funding page.