Surrey Children's Services Academy's vision
Working to enable the transformation of children services are:
Jacquie Burke, Director for Family Resilience and Safeguarding
Tina Benjamin, Director for Corporate Parenting
Patricia Denney, Director for children's Quality Assurance
Please see below for their vision for transforming children's social work.
---
Jacquie Burke, Director for Family Resilience and Safeguarding
Surrey's Children's Services are committed to early support and prevention so that we provide children and their families with the right help at the right time and tackle the causes of children being in need or at risk.
We want children to stay with their families as much as they possibly can. In order to do that we need to build resilience within families and help parents to manage and recover from any challenges they have.
Our Family Safeguarding model brings together under one roof professionals in adult mental health, substance misuse, domestic abuse and children's social work. Using motivational interviewing this model enables families to make positive changes to keep children safe. This ground-breaking approach has proved highly successful in other authorities around the country, and we are the first council in the South East to implement it, for the benefit of Surrey's children.
Working with partners, our social workers are dedicated to ensuring that every child in Surrey has the opportunity to achieve their potential. Together we can find practical and achievable solutions, so that we provide the right amount of information, advice and support to every child and family.
---
Tina Benjamin, Director for Corporate Parenting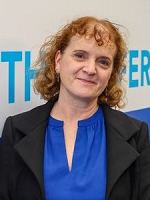 In our corporate parenting teams, we understand that not all young people are the same, but they all deserve outstanding services. We value the importance of relationships both with Children, Young People and their families and with all those in the team supporting them. Our young people have told us that their social workers should be kind, dependable, honest and open, and so that's what we're striving to be.
We're looking for professionals who understand our young people. That means giving them an opportunity to be heard and listening to what they say. If you will never give up on our young people but will push them to be themselves and achieve their potential, then we want to hear from you.
---
Patricia Denney, Director for Children's Quality Assurance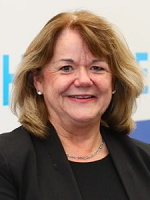 In Surrey, we believe that we are all responsible for knowing and understanding the quality and impact of our practice. Leaders, managers and staff at all levels must understand a child's experience of our services so that we challenge practice and improve all the time. That's why we are constantly striving to know ourselves better, what's working and what we need to change to make these improvements.
In Surrey the Quality Assurance staff take an approach that is different. As well as spotting and harnessing good practice and identifying areas of challenge, we are also part of finding the right solution with our frontline colleagues.
We listen closely to the views and advice of our partners and Ofsted as part of evaluating our services. In addition to this we believe our own self-assessment is also important. Ultimately, our journey of improvement is about how well we know ourselves, as we work together to put children, young people and their families at the heart of everything we do.