This meeting was held online on Monday 11 October 2021 using Zoom video.
In this meeting we discussed;
Physical Activity Strategy Feedback
LeDeR Annual report
Talk Time, Surrey Peoples Group
---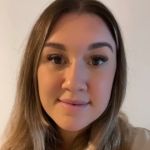 Minutes of our meetings and the Learning Disability Partnership Board Meetings
Meet our new Digital Assistant!
Danielle Keene is the new digital assistant with the Learning Disability and Autism Engagement Team.
Danielle introduced herself and explained that her role includes making sure that the website for The Learning Disability Partnership Board is up to date and accessible to use.
Danielle advised that she will continue to add podcasts and videos to the website to make it more interactive and interesting.
If there is any feedback that you have for us regarding our Learning Disability and Autism Hub, or if there is anything you would like to see on there; please email: ldcommunications@surreycc.gov.uk
We really welcome your feedback!
---
We held our Learning Disability Partnership Board on Thursday 2 September!
The minutes from this meeting will be uploaded onto our Learning Disability Partnership Board
---
Physical Activity Strategy Feedback
Lawrie Baker updated us.
Lawrie visited the Valuing People Groups in January to discuss the Physical Activity Strategy.
Lawrie and his colleague Mark attended the Valuing People Groups back in January, since then they have held events, surveys, focus groups etc. They are now launching the strategy – Movement for Change.
This is a strategy to tackle inactivity and inequality and to support residents to become more active.
There are so many health benefits from being physically active such as;
Improves mental health
Improves physical health
Growing a sustainable economy
Empowering communities
Helps towards a greener future
We are still not moving enough! Research has shown 27% of the population are active for less than 30 minutes a week!
The Team are now focusing on creating targeted provisions to enable positive experiences of being active, connecting communities and linking physical activity with health and wellbeing.
They will be exploring different long-term funding opportunities.
---
Questions and Answers about the Movement for Change Strategy.
Carinder asked whether you can become a member?
Lawrie explained that you can't become a member, it is about actively taking part locally for example; if there was an exercise club/gym that you wanted to join locally.
Helen, Chair said that in terms of people travelling and using cars instead of public transport. This links heavily with travel training and using public transport where possible. This links in with work that Helen is doing in Social Care.
Lawrie said that their ambition is to get people to use more public transport. 'Wheels for all' in Woking will be doing some travel training for people with physical disabilities – the model could be extended out. They are focusing on getting people access to bikes and teaching people on how to use them safely.
Angie Taylor, Surrey Coalition said that the team need to understand disabled people don't always have the funding to afford transport, so this could be another barrier as to why people aren't as active as they would like to be.
Lawrie advised that this is a good point and in terms of affordability of bikes, Lawrie has an ambition to create a 'bike library'.
Angie Taylor, Surrey Coalition said what if you can't use a bike?
Friends of Wheels say there is a bike out there for everyone, including adapted bikes etc. Everyone has individual circumstances and this could be looked at on an individual basis with Wheels for All.
Helen Hunt, Chair said she assumed colleagues from Transport are involved in these discussions and therefore may link with challenges such as; affordability, bus passes etc.
Lawrie confirmed that they are working with transport colleagues and are getting the right conditions to make active choices in their lives. Lawrie said the team are taking a whole systems approach.
Laurence Oates from Healthwatch said that with the barriers that are there, do you need to get as much insight as you can?
Lawrie advised that this was a big part of the co production and the focus groups that the team carried out in order to get the objectives.
Carinder asked whether this is based in Surrey?
Lawrie confirmed that this is covers all of Surrey County Council
---
LeDeR Report – Annual Report
Lynne Ramnanansingh updated us.
Lynne visited the Valuing People Groups in January to discuss the LeDeR Report.
More detailed information about the Annual Report for LeDeR.
Some slides about the LeDeR report have been sent round with the minutes. If you require a copy of these slides, please email: ldcommunications@surreycc.gov.uk
LeDeR is a service improvement programme that reviews the deaths of people with a Learning Disability in Surrey. The team look at what people's experiences within social care / health have been, whether it is has been good or whether there could be some improvements.
What has been learnt so far?
The team have co-produced a video around LeDeR with the Surrey Peoples Group (insert link). This has been shared far and wide to GP's included in newsletters, uploaded to Surrey CCG website and the PB website. They have also produced a LeDeR annual report.
Action: Amy to send out the easy-read LeDeR Report with the minutes.
The team have completed 239 reviews during 2021/21.
What they found is that almost half of the reviews completed, people received good quality health care.
Where it was rated good they found that people was looked after the way they wanted to be and it was very person centred. Where there was good care, they saw good communication on all levels, the GP had a good relationship with the person and was involved. People who had an end of life plan in place had a good experience.
Where they saw improvements in the reviews, they found that staff didn't always realise how unwell someone was and therefore did not get the care that they needed. Where care wasn't as good, the reviews showed that the person and families were not involved in decisions around care.
The team also found people hadn't received an annual health check. Hospital passports weren't always up to date or available when people accessed health services. The team also found on some occasions that when someone's health needs changed they were not always given another assessment to make sure the care was correct for their needs.
This then usually let do people on to much medication which can cause constipation, therefore it is about looking at the right training and the right care and support available.
So far the team have given GP's, carers etc. information packs to tell them about where to get the right support for people with a Learning Disability. The team ran five workshops to teach people about the Mental Capacity Act. They have also given care homes an oximeter which is a good way of working out how unwell someone is. If you would like an oximeter, please get into contact with the CCG.
Due to the issues surrounding constipation, the Liaison Service ran a project called 'project poo' which is around constipation management. This project was very successful. There has also been training given to care home staff to stop infections from spreading – this is called the restore 2 mini tool which gives you signs when someone is not feeling well.
Twenty care homes in Surrey have been given a Whzan box, they are currently piloting this. This machine links to GP's who give the person a score of how well they are.
The team want to listen to people who have a learning disability to ensure they are getting the healthcare they need! The team are focusing on helping people with a learning disability attend their cancer screening appointments. The team are also talking to the medication team at the CCG to ensure people are on the right amount of medication for their health needs. The Restore 2 mini tool was rolled out to care home staff, now they are looking to roll this out to domiciliary and family carers.
There is training being rolled out which is named after a boy called Oliver McGowen, the team will be working with the trainers to make sure this training is delivered properly.
Questions and Answers about the LeDeR Report.
Helen, Chair said that we have got the Surrey Heartlands team but we have also got Frimley. Is there a similar programme in Frimley and how do you all link together?
Lynne said that the LeDeR programme used to cover all of Surrey previously however from April 2021 it only covers the Surrey Heartlands footprint. Frimley have their own LeDeR government panel. The Surrey Heartlands team share their report and learning with the Frimley team and the Frimley team also share their learning.
Helen, Chair asked whether the focus is going to be on making sure carers and support workers in supported living settings are helped with tools and learning.
Lynne said that in terms of care homes, the training comes from NHS England. Want to focus on domiciliary and family carers, who do not get this training.
Katie Stribblehill, Lead Nurse for Primary Care Liaison said that she would like to get involved with Project Poo and have the team support LeDeR to revamp this project.
Lynne said that she will set up a meeting with the Liaison Nurses regarding this as they would like to spread awareness.
Lawrence Oats, Healthwatch asked about the issues around the DNR and respect form and would like to be kept up to date on these issues.
Lynne said that Healthwatch is part of the LeDeR programme. Liz sits on the Government panel and is involved with the discussions around learning from LeDeR reviews. There is a big piece of work around DNR and respect forms – East Surrey have adopted the respect forms but work to build on this, is needed. Lynne said that this is an area that they are focusing on.
---
Talk Time!
Carinder updated us on the Surrey People's Group.
Carinder is a member of the Surrey People's Group. This group is about people with learning disabilities, autism or an acquired brain injury. It is important for people to have a voice.
Carinder said that he enjoys the Surrey People's Group because they hear people's voices and opinions.
In the group, we learn about the community we live in and learn how to live more independently.
Carinder said that he enjoys hearing about services and also enjoys hearing about other people's experiences. Carinder said he loves to get involved in projects.
The group meet every first Wednesday of the month at 10:30am to 12pm.
If you would like to join the Surrey People's Group, please visit the Surrey People's Network and fill out our membership form.
Carinder said that the Valuing People Groups and the Learning Disability Partnership Board Meeting is very important to Carinder as he feeds back what he learns to the Surrey People's Groups and enjoys sharing his experiences and opinions.
---
Any Other Business - Local Updates
Surrey County Council
Jane Wilkins, Social Care Development Coordinator with the Learning Disability and Autism Team updated us that day services and groups are starting to open again. There are more universal services operating now such as; library's, leisure centres etc.
Elmbridge Community Link
Llinos said that they have now opened five weekly projects that are face to face. They would now like to reach teenagers to join Elmbridge Community Link. The group is for people who are 16+, it is a very vibrant and good group.
Amy/Imogen to link with Llinos and share their activities in our weekly information and updates.
Healthwatch Surrey
Laurence said Healthwatch are currently focusing on access to eye care. Laurence said that they are keen to hear of any experiences, good or bad. If anyone wants to feed back anything regarding treatment at the hands of the social/health care system.
---
Agenda Planning
Everyone agreed that they were happy with the day/time of the meeting.
Therefore, we will continue to book these meetings every three months on the second Monday of the month at 10:30am to 12:30pm.
If there is anyone that anybody can think of that would benefit from attending these groups, please feedback to Amy or Imogen.
Contact details: Email: ldcommunications@surreycc.gov.uk